Vietnam hardwood products face high tariffs over China inputs: US commerce dept
Thu, August 18, 2022 | 6:39 pm GTM+7
The U.S. Department of Commerce (DoC) has ruled that certain hardwood plywood products and veneered panels imported from Vietnam use China-sourced materials, subjecting them to tariffs as high as 200%.
The DoC has recorded in the Federal Register - the U.S. government's daily journal - that it has preliminarily determined that certain hardwood plywood products and veneered panels exported from Vietnam, assembled in the country using hardwood plywood inputs sourced from China - are products of China and subject to antidumping duty and countervailing duty orders.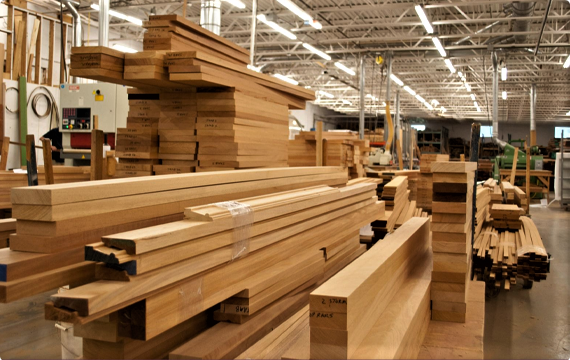 Prior to the ruling, the department had announced the extension of a deadline for issuing its final conclusion on a trade remedy duty evasion investigation into hardwood plywood imported from Vietnam. The probe was launched in June 2020.
After announcing the extension, DoC has rejected written comments by 40 Vietnamese producers on its preliminary findings, according to a note Vietnam's Ministry of Industry and Trade sent to the Vietnam Timber and Forest Products Association (VIFOREST) in mid-August. The reason given was that the comments had reached the DoC after its deadline. The department asked that the comments be removed from its system, the trade ministry said.
Currently, the U.S. applies an anti-dumping duty of 183.36% and anti-subsidy taxes of 22.98% to 194.9% on hardwood plywood products from China.