Vietnam increases central rate, dollar hits record high
Tue, September 20, 2022 | 7:54 pm GTM+7
The dollar climbed to an all-time high against the dong after Vietnam increased its central rate to VND23,301 Tuesday amidst concerns over expected interest hikes by the U.S. Federal Reserve.
The rate has increased by VND57 in five consecutive days.
Based on the increase in the central rate, the sell rate at commercial banks has exceeded VND23,800 and even hit VND23,900.
Vietcombank, one of the country's biggest lenders, set its buy-sell rates at VND23,500-VND23,810 Tuesday, up VND140 from a week ago.
Since the beginning of the year, Vietcombank, listed on the Ho Chi Minh City Stock Exchange as VCB, has increased its dollar rates by VND890, or nearly 3.9%.
On the free market, the exchange rate has gone beyond VND24,000 to the dollar.
Experts and bankers have predicted that Vietnamese regulators will come under greater pressure to keep the exchange rate stable.
Over the past eight months, the State Bank has deployed several measures to stabilize the monetary market and interest rates to avoid getting caught up in the spiral of devaluation of local currencies that has affected many other countries, and to keep the dong stable, according to Deputy Governor Pham Thanh Ha.
Analysts at SSI Securities expect the central bank to continue raising the exchange rate, regardless of positive information about the country's supply of foreign currencies.
Vietnam controlled depreciation of the VND against the greenback to less than 3% in the first seven months of the year, but the depreciation has strengthened since mid-August.
Another broker, Viet Dragon Securities, estimates the Vietnamese dong to depreciate by 3% this year.
The country's foreign currency reserves has gone down to $89 billion after the State Bank sold $21 billion to date this year, ACB Securities said in a report released late last week.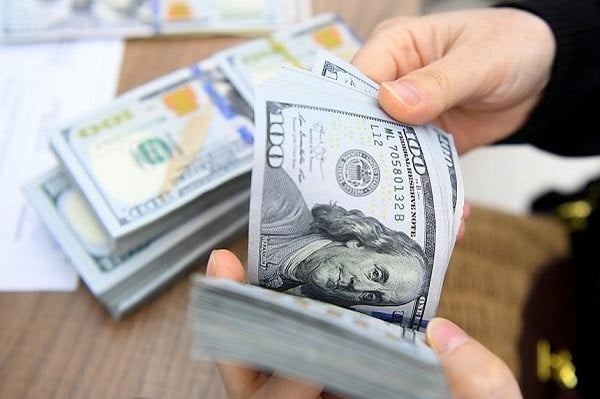 Economists have urged the State Bank not to devalue the VND to control inflation.
Andreas Hauskrecht, a professor at the U.S.'s Indiana University, said that the Fed's interest rate hike policy could create a recession in the U.S. that would affect the Vietnamese economy, especially the VND/USD exchange rate.
"Vietnam should not devalue the dong, nor raise interest rates because that can cause financial instability. Instead, the country should use prudent and safe financial instruments," he said at a conference on Sunday in Hanoi.