Vietnam's global integration drives robust logistics growth
Fri, September 23, 2022 | 11:42 am GTM+7
Vietnam's efforts to deeply penetrate the global value chain and success in luring supply chain businesses are driving robust logistics industry growth and making it more attractive.
In an era of unprecedented global trade, supply chain logistics has become ever more important to the functioning of the world economy.
Exports from ASEAN economies including Vietnam have been resilient so far in 2022, largely thanks to an extended tech cycle and high commodity prices, according to an HSBC report released Wednesday.
Despite an imminent tech slowdown, Singapore, Malaysia and Vietnam have climbed up the value chain over the years, thanks to the consistent addition of new capacity.
Indonesia, albeit with a still relatively lower share of FDI, has ambitions to become prominent in the global electric vehicle (EV) supply chain. This added capacity will likely offer some pockets of resilience in ASEAN's exports in the face of rising trade challenges, the report says.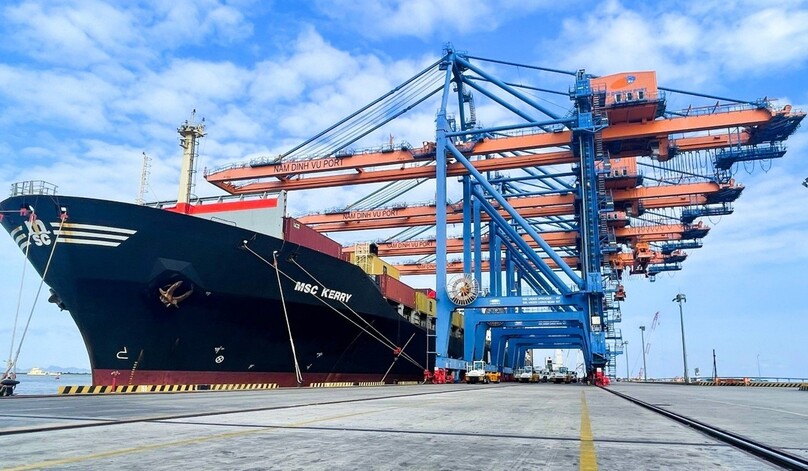 Korean tech giant Samsung had invested more than $20 billion in Vietnam as of June. Thanks to this Samsung investment over the past 20 years, Vietnam has been transformed into a key production hub, and the nation's consumer electronics exports have soared to 30% plus of its total exports, up from less than 5% in 2000.
"Still, strong FDI is likely to provide a buffer to support Vietnam's move up the value chain," the HSBC report says.
Since 2006, Intel has injected $1 billion into its chip assembly and testing facility in Vietnam, located in Ho Chi Minh City, doubling its global share of processor and controller chips in just three years.
Apple is accelerating its relocation to Vietnam. After mass producing AirPods in 2020, Apple is in talks with its suppliers in Vietnam to produce more sophisticated products like the Apple Watch and the MacBook.
Foxconn, a major Apple supplier, has recently signed a memorandum of understanding with Vietnamese industrial property developer Kinh Bac to expand its production facility in Bac Giang province near Hanoi with a $300 million investment.
"Global headwinds will bring challenges. However, the shift of global demand from goods to services and the ongoing resumption of travel can help ASEAN power through the upcoming headwinds," HSBC says.
Fast growth sector
Trang Bui, CEO of real estate services firm Cushman & Wakefield Vietnam, told The Investor that more and more multinationals are flocking to Vietnam's logistics market, underlining the country's huge potential in the sector.
A recent Cushman & Wakefield survey found more than 35% of global investors believe that the logistics sector is still basically under-supplied, and 30% continue to expect positive growth despite slowing economies. Asked which segments they would invest in with $1 billion in hand, 25% of the respondents said logistics.
Logistics is one of the fastest-growing and most stable industries in Vietnam. The country has been placed 11th among the world's leading emerging logistics markets in 2022 this September by Agility, a global leader in supply chain services, infrastructure and innovation.
In Southeast Asia, Vietnam is behind Malaysia, Indonesia and Thailand, but ahead of the Philippines, Myanmar and Cambodia.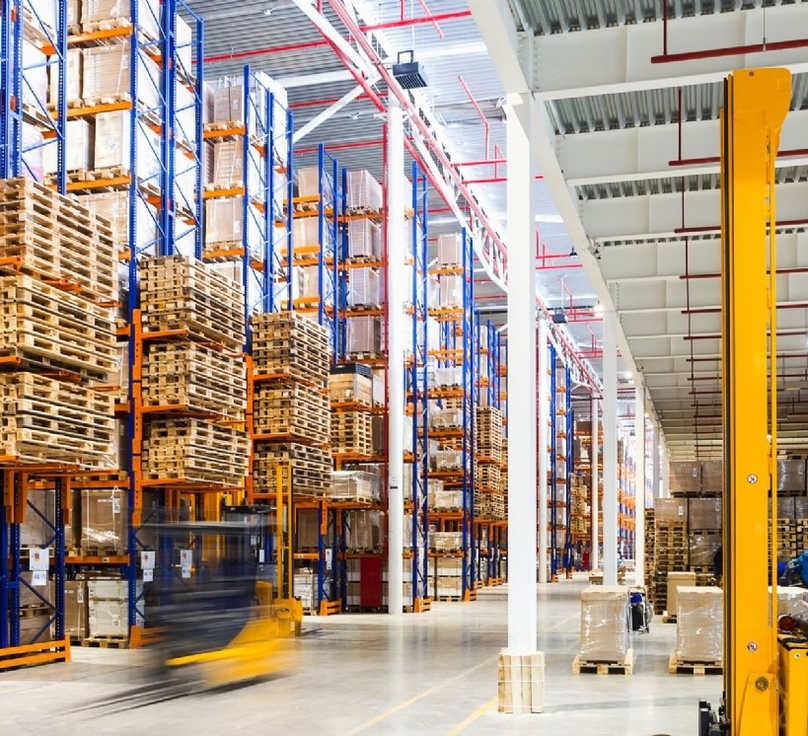 Chris Marriott, Southeast Asia CEO of real estate services firm Savills, noted in August that investments in the Asia Pacific region have tended to shift into manufacturing, supply chain and data centers in recent years.
He said: "Vietnam is a leading destination, with facilities and production capabilities that meet international expectations.
"With the growth of e-commerce and expansion and diversification of supply chains, we see growth in the manufacturing and business sectors in Southeast Asia. Investment funds are focusing on the market, with the development of production and logistics. In addition, the development of technology and e-commerce has driven the demand for data centers."
Marriott also noted that Vietnam was delivering competitive production and logistics costs for trade. The import of agricultural raw materials and export of goods were improving alongside infrastructure and logistics channels, he noted.
At present, the World Bank's International Finance Corporation is supporting development of the iconic Vietnam SuperPort project in Vinh Phuc province near Hanoi. The $300 million logistics complex is a joint development by Singapore's leading logistics service provider YCH Group and Vietnamese private conglomerate T&T Group.
IFC, the largest global development institution focused on the private sector in emerging markets, is leveraging its breadth of knowledge in developing and investing in dry ports and container terminals around the world, as well as its strong track record in project structuring, to help YCH and T&T develop the major project, the first multimodal logistics hub in Vietnam.
As part of the ASEAN Smart Logistics Network that aims to integrate the regional economic bloc by 2025, the hub will cover more than 83 hectares, with a designed cargo capacity of about 850,000 twenty-foot equivalent units (TEUs).
The first phase of the project is set to be completed in stages between 2022 and 2023, and phase two in similar fashion between 2024 and 2025.
YCH and T&T are also co-developing the Phuoc Vinh Dong Logistics Area in Long An province's Can Giuoc district near Ho Chi Minh City, which expected to enhance their Vietnam SuperPort project.
HCMC, Vietnam's economic powerhouse, has proposed a $6 billion international container portin its coastal district of Can Gio, which would have a capacity three times higher than the city's Cat Lai Port, now the country's busiest container port.
Earlier this year, HCMC authorities had signed with Switzerland-headquartered Mediterranean Shipping Company (MSC) a framework agreement on cooperation in port infrastructure and logistics services in the city.
Under the deal, MSC, the world's leader in global container shipping, would implement the gigantic Can Gio international container port project through its subsidiary Terminal Investment Limited (TIL).
Cat Lai in HCMC's Thu Duc City is currently the largest container port in Vietnam, accounting for approximately 85% of southern container freights and 50% of the country's total.