Vietnam world's 11th emerging logistics market
Wed, September 14, 2022 | 12:14 pm GTM+7
Vietnam has been placed 11th among the world's leading emerging logistics markets in 2022 by Agility, a global leader in supply chain services, infrastructure and innovation.
The country fell from the eighth position in 2021, switching places with Thailand.
In Southeast Asia, Vietnam is behind Malaysia, Indonesia and Thailand, but ahead of the Philippines, Myanmar and Cambodia.
China and India, the world's two largest countries, held the first and second position in the overall rankings.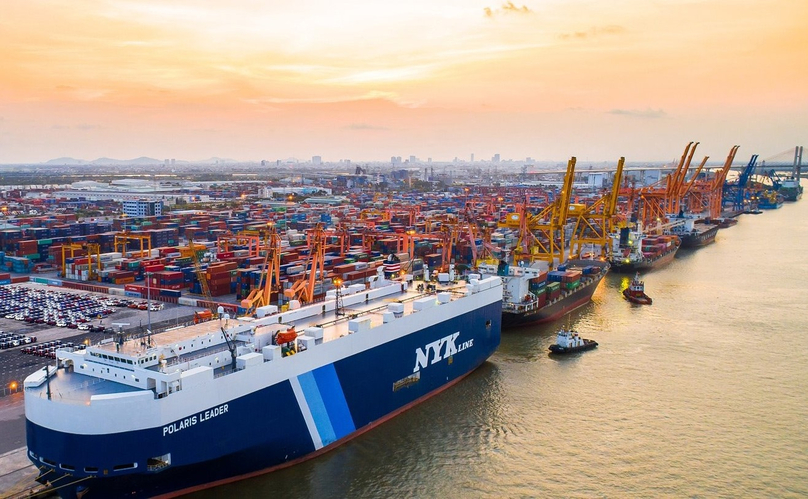 The ranking is part of compiling the 2022 Agility Emerging Markets Logistics Index, Agility's 13th annual snapshot of industry sentiment that ranks the world's 50 leading emerging markets.
The index ranks countries for overall competitiveness based on their logistics strengths, business climates, and, for the first time, their digital readiness - factors that make them attractive to logistics providers, freight forwarders, air and ocean carriers, distributors and investors.
According to Agility, roughly two-thirds of the 756 industry professionals surveyed for the report believe that shippers will see cargo rates come down by the end of the year. Eighty percent see port bottlenecks, air capacity shortages, and trucking issues easing by the year-end.
"The industry's optimism reflects the fact that emerging economies are getting more resilient and figuring out ways to weather supply chain disruptions," said Agility CEO Tarek Sultan.
According to a World Bank report, Vietnam's position in the Logistics Performance Index (LPI) had jumped 25 levels from two years earlier to 39th among 160 surveyed countries.
The LPI is the world's logistics performance index released by the WB every two years. It is a unique benchmarking tool, providing the same measure for more than 160 countries.
It measures performance on trade logistics within a country based on six indicators: the efficiency of customs and border management clearance; the quality of trade and transport-related infrastructure; the ease of arranging international shipments with competitive prices; the competence and quality of logistics services; the ability to track and trace consignments; and the frequency with which shipments reach consignees within the scheduled or expected delivery time.
The World Bank has revised Vietnam's GDP prediction upwards to 7.5% for this year, much higher than the 5.8% forecast in early June as "economic activity continues to normalize." Growth drivers are expected to pivot from external to domestic demand, and from manufacturing to services, the WB said in its "Educate to grow" report released August 8.