VinFast, Ahamove launch electric scooter delivery service
Fri, September 16, 2022 | 9:35 am GTM+7
Vietnamese automaker VinFast and delivery service Ahamove have teamed up to launch AhaFast, Vietnam's first technology-based delivery service on electric scooters.
The companies said that the service, launched Thursday, was a joint effort to encourage utilization of green services, clean energy and the use of electric vehicles towards the country's goal of adapting to climate change and achieving zero emissions by 2050.
Both sides have signed an agreement under which VinFast will provide electric vehicles for Ahamove to operate the delivery service.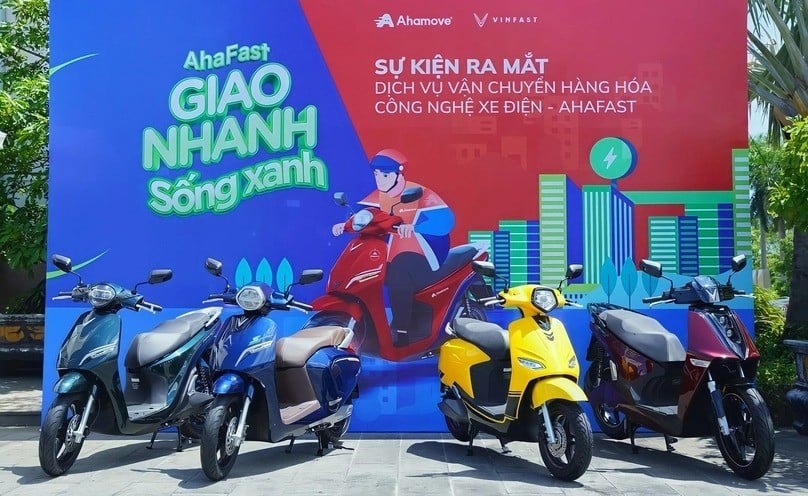 Ahamove plans to utilize 10,000 electric scooters from 2025 onwards in a bid to eventually replace petrol-fuelled and other two-wheelers that don't meet quality standards and pollute the environment.
Initially, the service will operate in the central city of Danang with 100 electric scooters and then expand to Hanoi, Ho Chi Minh City, Hai Phong, Nha Trang and other locations.
The first 100 AhaFast electric scooters will be Feliz S models produced by VinFast that can run for 200 kilometers per charge.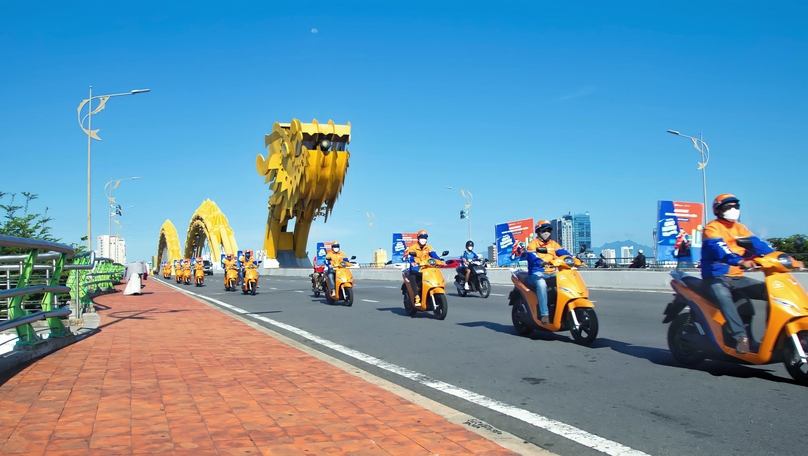 Ahamove is a technology-based delivery service in Vietnam using motorbikes, trucks and pick-up trucks to serve both consumers and businesses. The Vietnamese firm currently operates in 17 of 63 nationwide localities with 2.5 million users and 100,000 partnering drivers, including 40,000 regular ones. The business also offers technology-based solutions to manage delivery.
VinFast, an arm of the nation's largest private conglomerate Vingroup, is an electric vehicle manufacturing startup.