$7.4 bln green hydrogen center planned in Quang Tri
Tue, September 13, 2022 | 11:45 am GTM+7
Quang Tri authorities are considering the establishment of a massive VND175,600 billion ($7.46 billion) green hydrogen center that will turn the central province into a renewable energy hub.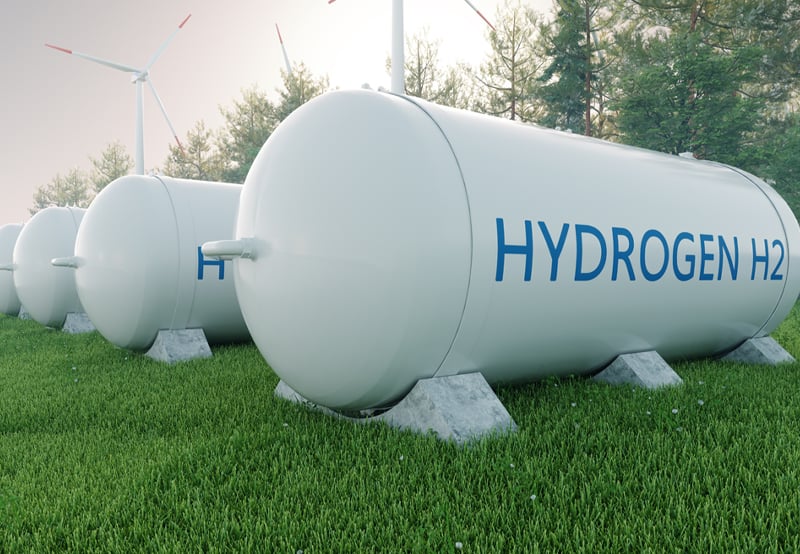 The center will be built in the Southeast Quang Tri Economic Zone.
Ha Sy Dong, standing Vice Chairman of the province, had a working session Monday with representatives from the Power Engineering Consulting Joint Stock Company 2 (PECC2) and its partners on building the Hai Lang Green Hydrogen Center.
Representatives of the potential investors proposed that Quang Tri considers allowing them to survey and research investment locations for the center, which will include solar and wind power plants and a hydrogen and ammonia (H2/NH3) production plant on an area of about 40 hectares in the economic zone.
They also expressed their hope that a convenient project location will be introduced to them, especially agricultural and aquaculture areas that can be combined with solar power development. They also hoped to benefit from preferential policies for green and clean energy projects.
The provincial leaders will report on the project proposal to the Ministry of Industry and Trade, the Ministry of Planning and Investment, and relevant ministries and sectors for appraisal before it is submitted to the Prime Minister for approval.
The Hai Lang Green Hydro Center Project is planned to be divided into three phases. They will have production capacities of 700 MWp of solar power, 300 MW of wind power and 193,000 tons of NH3; 1,800 MWp of solar power, 700 MW of wind power and 465,000 tons of NH3; and 1,800 MWp of solar power, 700 MW of wind power and 82,000 tons of liquid hydrogen in the first, second and third phases, respectively.
Total investment for all three phases is estimated at VND175,600 billion ($7.46 billion), of which Phase 1 will cost more than VND31,300 billion ($1.33 billion).
Dong said at the meeting that the investors' proposal to build the center was in line with the policy of turning Quang Tri into an energy hub for the central region as well as the province's investment conditions for the energy sector.
He asked investors to continue to research, survey and produce specific reports so that the province can consider allowing the investment.
Quang Tri will have preferential mechanisms and policies and create all favorable conditions for investors to study and implementation the project, Dong added.
Produced by using renewably generated electricity that splits water molecules into hydrogen and oxygen, green hydrogen holds significant promise to help meet global energy demand while contributing to climate action goals, according to the World Bank.
In another case, Ho Chi Minh City-based private company TGS Green Hydrogen plans to build a $840 million green hydrogen plant in the Mekong Delta province of Ben Tre, which could be the country's first hydrogen project.
According to the government's portal in May, the project would commence construction in June. However, it is still wrestling with legal procedures, local press quoted the investor as saying in mid August.
The modern facility is designed to annually produce 24,000 tons of green hydrogen, 150,000 tons of ammonia, and 195,000 tons of oxygen in the initial state. The energy developer expects to put the plant into trial operation in the first quarter of 2024, the government's portal said.
Hung Hai Group, a major Vietnamese business involving infrastructure development and renewable energy, wants to build a battery plant and hydrogen generation factory in Chau Duc district, Ba Ria-Vung Tau province.