BIDV seizes luxurious Rolls-Royce of ex FLC chairman to offset debts
Sat, September 10, 2022 | 3:50 pm GTM+7
BIDV bank announced Saturday it had seized the golden plated Rolls-Royce Ghost of Trinh Van Quyet, former chairman of FLC Group, to offset the debts that subsidiary FLC Faros owes the bank.
The car serves as collateral under a credit contract between BIDV, listed on the Ho Chi Minh City Stock Exchange (HoSE) as BID, and FLC Faros, a construction arm of FLC Group, listed on the bourse as FLC. Quyet was former chairman of both parent company FLC Group and FLC Faros, listed on the HoSE as ROS.
Since the end of February this year, FLC Faros's overdue debt was VND186 billion ($7.91 million), including VND177 billion as principal and the remaining interests. ROS failed to pay the debt, so the bank said it would seize the vehicle to auction or hold it until the firm pays up.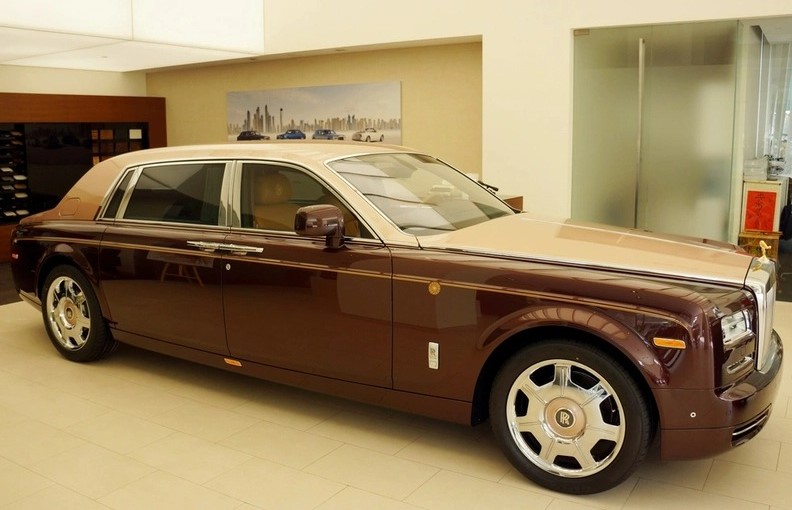 The supercar was made in the U.K. in 2011 and debuted in Vietnam in 2013. Registered with a Vietnamese plate in 2018, it is valued at VND10 billion ($425,000) at present.
ROS's current total debt is about VND5,900 billion ($251 million), of which VND1,100 billion are bank loans. The loan with BIDV accounted for about 3% of FLC's total debt, according to an FLC financial report.
So far, the HoSE has imposed trading bans on FLC, ROS, and HAI, three stocks of the FLC family, as these firms violated rules on information disclosure.
Quyet is being investigated over alleged fraudulent appropriation of assets on the local bourse. He was arrested in March on charges of manipulating the stock market and concealing information on the stock market. Prior to this, FLC Group was considered one of the leading realty developers in Vietnam.
Vietnam's most recent notable seizure of supercars as loan collateral includes Saigon-Hanoi Bank (HoSE: SHB) taking away one Porsche 911 Targa 4S, one Mercedes-Benz Maybach, two Ford Everest, and one RAM 1.500 in May.
Those cars belonged to Louis Rice, an import-export firm under the umbrella of Louis Holdings. Former Louis Holdings chairman Do Thanh Nhan was arrested in April for manipulating the stock market.