Coteccons gets contract for $1 bln Lego facility in southern Vietnam
Tue, August 23, 2022 | 9:06 pm GTM+7
Leading construction firm Coteccons has secured a contract to build a modern manufacturing facility for Lego Group in which the Danish toymaker will invest more than $1 billion.
The solar power-driven facility, Lego's first carbon-neutral run factory worldwide, is located in the Vietnam-Singapore Industrial Park III, Binh Duong province bordering Ho Chi Minh City.
The Danish giant expects the 44-hectare facility, its sixth factory in the world, to start production in 2024, enabling Lego to expand its global manufacturing footprint and support long-term growth in the Asia-Pacific region.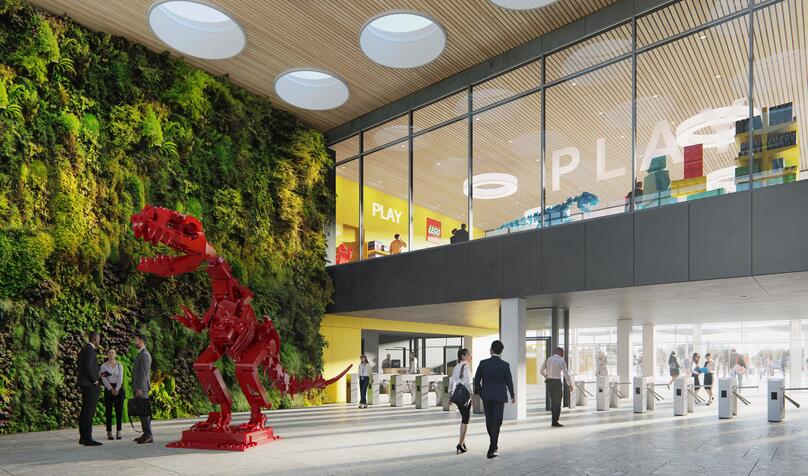 Coteccons said its construction work would cover 163,000 square meters of gross floor area, including an office building, energy center, molding and services building, packing workshop, warehouse, and entire outdoor infrastructure, as well as ring utilities, parking space, landscaping and other functional buildings.
"Though the project is very challenging, the Coteccons team is very excited to commence the next part of this journey and as one team with Lego, delivering an exceptional project," Coteccons deputy CEO Chris Senekki said at Tuesday's contract signing in Binh Duong.
The Lego Manufacturing Vietnam (LMV) factory will be a world-class flagship and showcase a unique working environment, according to the Danish giant.
Preben Elnef, Lego Group vice president and CEO of LMV, said: "After eight months of the tendering process, we are very happy to work with Coteccons, a partner that shares the same values and purpose in this signature project to create our very important milestone for the future."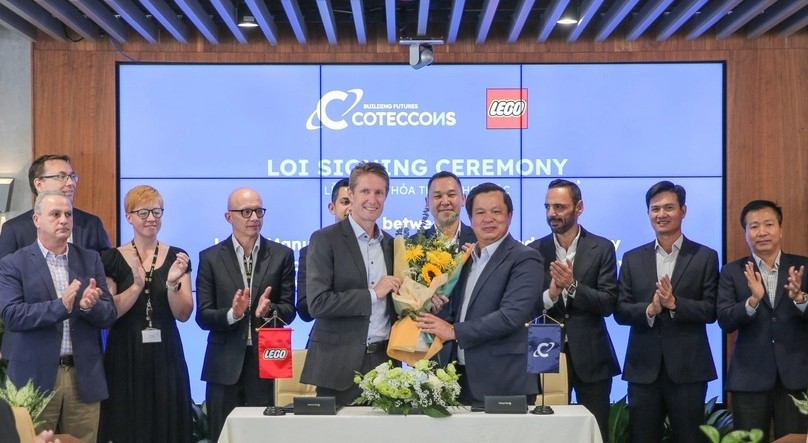 Earlier this month, Binh Duong authorities pledged to hand over 22 hectares of land to Lego by this month-end for the project. Another 22 hectares would be available for construction works by the end of September.
Coteccons, Vietnam's leading private construction company, suffered a loss of VND23.8 billion ($1.02 million) in the second quarter of this year, against a $1.92 million profit in the same period last year.
The provision for bad debts from 2018 to 2020 which Coteccons called "past burdens", along with the current difficulties in the real estate and construction sector, exerted great pressure on the company's Q2 profit margins, according to its financial statement.
On August 4, the firm announced the appointment of Vo Hoang Lam as its new general director after leaving the position vacant for 18 months.