Denmark investors seek to catch up with others in Vietnam
Thu, September 15, 2022 | 9:38 am GTM+7
Danish companies are rushing to make their presence felt in Vietnam as the Southeast Asian nation emerges as a new manufacturing hub.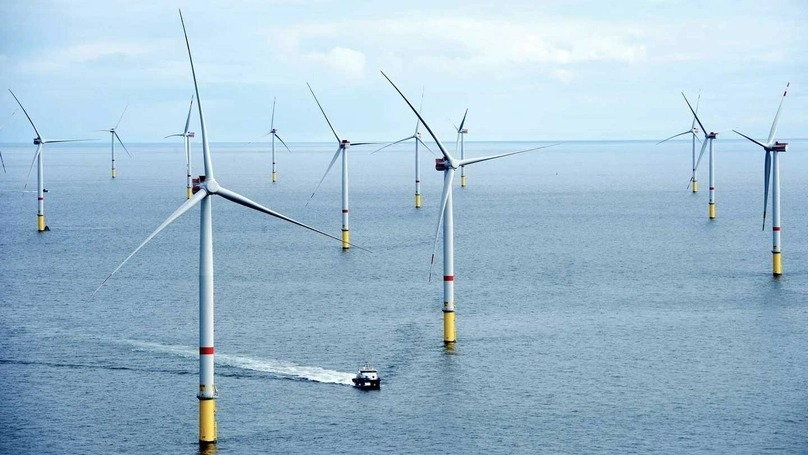 A delegation of more than 30 major Danish companies will accompany Crown Prince Frederik and Crown Princess Mary on their November visit to Vietnam, also to mark 50 years since the two countries established diplomatic relations.
During the visit scheduled on November 1-2, the royal couple and business delegation will join seminars and meetings on green transition together with Vietnamese government and business leaders.
Driven by Vietnam's carbon neutrality goal
Denmark's largest investment project in Vietnam to date is Lego's 44-hectare modern manufacturing facility in the southern province of Binh Duong.
The group announced on September 6 that it would break ground on the $1 billion green production site in Vietnam Singapore Industrial Park (VSIP) III this November.
The giant toymaker has started its program of planting 50,000 trees over three years supported by VSIP Co. Ltd. in locations close to the new site. The 50,000 trees are being planted to compensate for about 25,000 trees that will be removed during the construction of the new factory.
Lego will also invest in a solar farm to provide energy to the factory and explore many other initiatives that will make the new site "a global lighthouse for sustainable operations," as described by Preben Elnef, vice president and program lead for Lego Group in Vietnam.
"A key reason for locating our new factory in Vietnam was the strong support from the Vietnamese government when it comes to our environmental sustainability agenda, and we look forward to their continued support during the construction phase," he said.
Denmark has emerged as a major investor in Vietnam this year, thanks in large part to the new Lego production site - the group's first carbon-neutral plant worldwide.
The country became the third largest investor in Vietnam in terms of registered capital in the first eight months of the year, after Singapore and South Korea.
In another significant case, Denmark's largest energy firm, Orsted, and Vietnamese Hanoi-based cross-industry corporation T&T launched in September 2021 a wind energy development partnership in Vietnam, with the collaboration investment periods planned for 20 years.
"With more than 3,200 kilometers of coastline and high consistent wind speeds, Vietnam has some of the best conditions for developing offshore wind in Asia," Orsted stated while announcing this cooperation.
"We believe that offshore wind is one of the best ways for Vietnam to meet its rapidly growing power demand as this is a utility-scale, reliable, and domestic power source which, if deployed at large scale and with the right framework, can be competitive with coal and gas-fired power stations," Matthias Bausenwein, president of Orsted Asia Pacific, said in that partnership announcement.
The partnership estimates a total investment of up to $30 billion for the duo's ambition of almost 10 gigawatts from their offshore wind projects in Vietnam, which targets carbon neutrality by 2050.
This August, Orsted signed a memorandum of understanding with Petrovietnam Technical Services Corporation Mechanical & Construction to collaborate on offshore wind projects.
The duo has recently proposed two offshore wind projects of 5 GW in capacity off the coast of Ninh Thuan, and a 3.9GW offshore wind farm in the northern port city of Hai Phong.
Bilateral efforts
Vietnam and Denmark have a lot of potential to expand and deepen their cooperation in the time ahead, especially in green growth, Danish State Secretary for Trade and Global Sustainability Lina Hansen told a Vietnam-Denmark business forum in Copenhagen on September 5.
She said the two countries' bilateral comprehensive partnership has created a foundation for their cooperation in areas like energy, health care, agriculture, and education.
Denmark's government will earmark at least $1 billion to developing countries, including Vietnam, to help them respond to climate change from 2023, according to Hansen.
Denmark hopes that "the two countries will establish a green strategic partnership to facilitate collaboration between their governments, peoples and businesses in sustainable development," she said.
In early August, the Vietnamese Embassy in Copenhagen published a Vietnamese-language handbook for businesses about the Scandinavian market. On August 17-19, a Danish agri-food delegation including 13 companies visited Vietnam to boost sectoral ties. The visit was seen as a shift of investment focus among Danish businesses.