HCMC housing market to see plentiful new supplies
Wed, August 31, 2022 | 7:39 am GTM+7
Major property developers in Ho Chi Minh City are set to introduce their new housing products in large quantities by the end of this year, giving the market a fillip.
Novaland, Phu Long, and Nam Long Group are among the main suppliers.
Novaland is poised to introduce two projects, The Grand Sentosa in Nha Be district; and Saigon Broadway in Thu Duc city on HCMC's outskirts.
For the Grand Sentosa, covering 8.4 hectares, deliveries are planned for 2024. On offer are thousands of apartments with an average price of VND100 million ($4,270) per square meter. Novaland did not specify the exact number.
The 9.6-hectare Saigon Broadway project will supply 3,200 apartments at prices starting from VND80 million ($3,415) per square meter.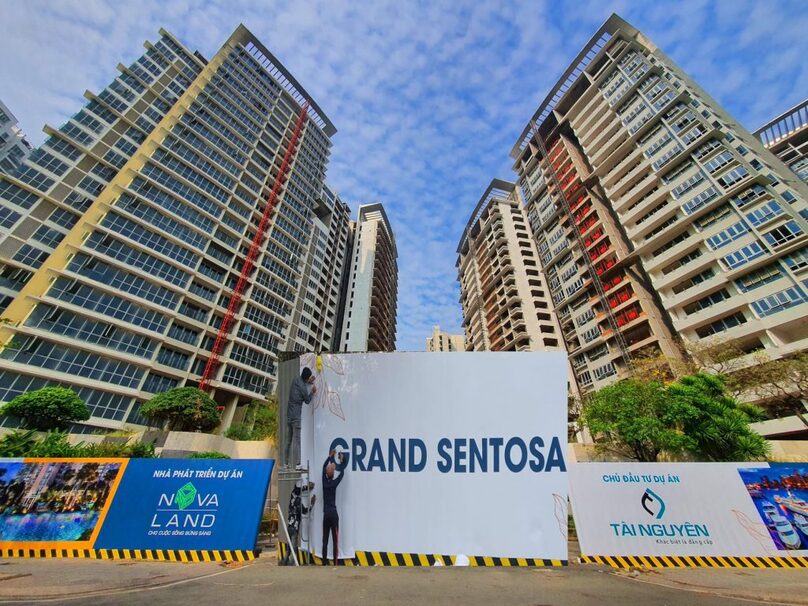 The Phu Long Real Estate JSC will introduce this September its one-hectare Essensia South Saigon project in the south of HCMC with more than 400 apartments. Prices will start at VND45 million ($1,920) per square meter.
The 8.5-hectares Akari City project, located along Vo Van Kiet Boulevard in Binh Tan district and developed by Nam Long, will provide 5,000 Japanese-style apartments at prices starting at VND45 million per square meter.
Meanwhile, Nam Long will open sales for 400 Flora Panorama apartments in the Mizuki Park residential area for about VND50 million ($2,135) per square meter.
Market experts are of the view that the September-December supplies are closer to real housing demand.
Market data from the real estate site Batdongsan.com.vn shows that in HCMC and surrounding provinces now, about 10 new projects have products for sale but purchases are just half or lower.
Vo Hong Thang, deputy director of research and development at property developer DKRA Vietnam, said: "The Vietnamese housing market showed significant signs of slowing down as the regulators began to tighten credit control at the end of the second quarter. Sales accounted for only 61% of supplies."
He said that in the first seven months, the supply of new apartments in HCMC increased 2.3 times and that of purchases increased 2.5 times year-on-year. The period's selling price was VND48 million ($2,050) per square meter at the lowest, and VND176 million ($7,515) at the highest.
Thang forecast that in the last four months of the year, primary selling prices would remain at a high level due to high building materials and construction costs. Meanwhile, secondary selling prices might see a downward adjustment as owners look to recoup their investments more rapidly to clear loans used to buy the products.