Large stalled real estate projects get a life in HCMC
Sun, September 4, 2022 | 2:29 pm GTM+7
Since the beginning of this year, HCMC has seen the revival of many large property projects that had been suspended for decades, some with new investors and fresh capital inflows.
The $256 million Saigon One Tower project, now renamed IFC One Saigon, is being constructed after more than 10 years in hibernation.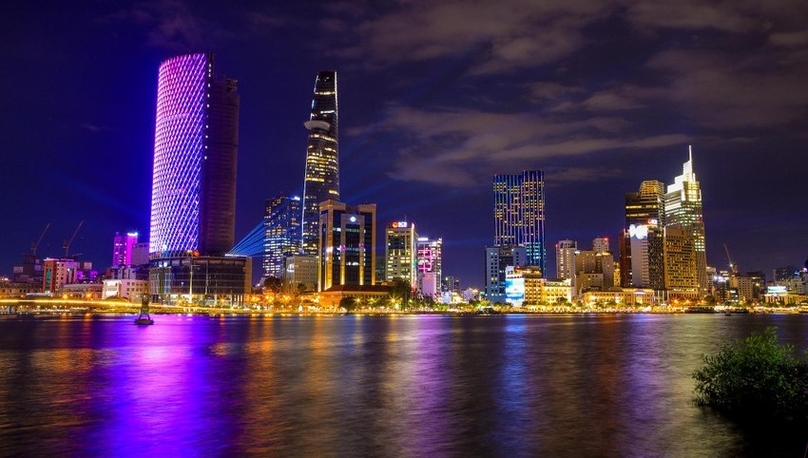 It is considered one of the projects with the best location in Vietnam's largest metropolis, covering over 6,600 square meters of "golden" land at District 1's Ton Duc Thang-Ham Nghi intersection.
The 185m high-rise is designed to have 41 floors, excluding five basements and three "technical floors," with 180 apartments and an office area.
The project which began in 2007, was halted in 2011 although basic construction had been completed.
Its investor was the Saigon One Tower JSC, of which M&C Corp., Saigontourist Group, DongA Bank, DongA Securities and Phu Nhuan Jewelry JSC (PNJ) were shareholders.
In 2021, Viva Land, headquartered in Singapore, bought the project and resumed construction this year. The offering price for each square meter of apartment here is VND1 billion ($42,600).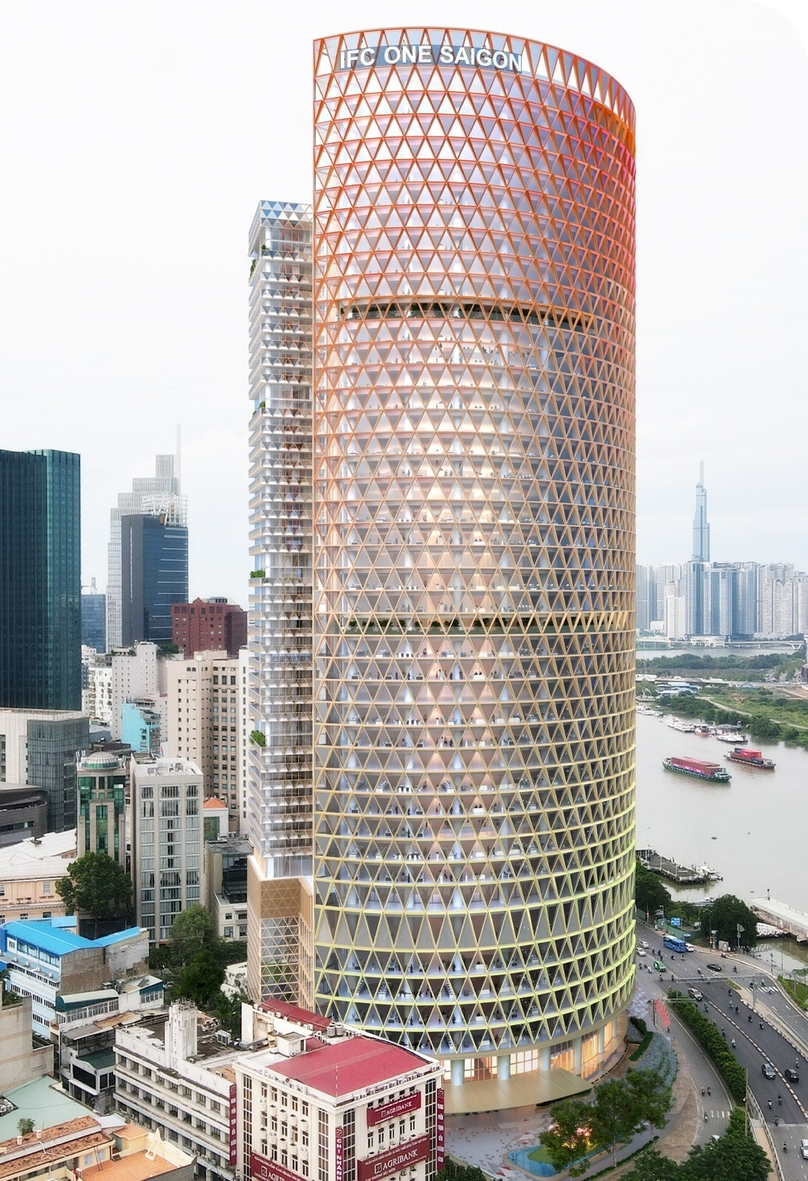 Also in hibernation for over a decade despite basic construction being completed, the Kenton Node Hotel Complex on Nguyen Huu Tho street, Nha Be district is being given a facelift.
One of southern HCMC's biggest projects, Kenton Node covers a total area of 10.8 hectares. It has nine buildings and 16 towers with nearly 1,700 apartments, 586 condotel rooms and 288 five-star hotel rooms.
The project, once known as Kenton Residences and invested in by the Tai Nguyen Company, began construction in 2009 with a total investment of $300 million. But it was suspended in 2011 due to a lack of capital.
In 2017, construction was resumed with design adjustments. The project was renamed the Kenton Node Hotel Complex. The total investment was raised to $1 billion, but the project stalled a year later.
In 2009, when opening this project for sale, the investor had advertised that there would be separate elevators to bring customers' cars to each apartment. More than 300 units were sold then, but the investor returned the money to the buyers later.
Because of the long suspension, in April 2020, the BIDV bank announced an auction of Tai Nguyen Company's debts related to this project, totalling VND4,063 billion ($173 million) including principal and interest.
Novaland Group, a leading real estate developer in Vietnam, announced acquisition of this project early this year, renaming it the Grand Sentosa. Reconstruction has begun and the property is being offered to customers.
In 2018, Dat Xanh Group opened the 6.7ha Gem Riverside project for sale in Thu Duc city. However, construction of the project, which was to have 12 apartment buildings, was suspended soon due to legal entanglements.
Early this year, the group announced resumption of construction with the project renamed Datxanhhomes Riverside.
Several other projects on hold for close to a decade have been revived recently, including the Thai Binh Plaza, renamed Swiss-Belresidences Upper East Saigon; and Dream Home Riverside.
New projects on hold
Meanwhile, several newer projects have stalled, including one on Nguyen Hong street in Go Vap district, invested in by the Nguyen Hong Company.
The project, built on a 3,403 square meter plot has two basements and 17 floors, with 280 apartments of 55-76 square meters each and 18 shophouses of 220-470 square meters each.
The project opened for sale in 2016 and the investor should have handed apartments over to customers in December 2019 as committed in contracts signed. However, this was delayed and the project's construction was halted in 2021 after 13 floors had been completed.
The suspension of this project has been attributed to the investor changing its design without getting due approval from authorities.
On Hanoi Highway in Thu Duc city, the Metro Star project has been delayed with construction cranes standing idle for many years.
The 18,338 square meter project includes two towers with six blocks of 25-30 floors and two basements for each block. It comprises 1,600 apartments, five shophouses and 10 townhouses.
In the first phase, the investor intended to open about 400 apartments for sale in 2018 and committed to hand over them in May 2021. However, until now, the project has only seen ground dug for laying the foundation and there is no sign of work resuming.
Two other stalled projects are: a residential project in District 7's Tan Phu ward, acquired by Dynamic Innovation Co., Ltd from Phat Dat Real Estate Development JSC; and the Dong Nam supermarket, trade center and housing project by Dong Nam Textile JSC.
According to data from the Real Estate Association of Ho Chi Minh City (HoREA), up to 113 projects have been suspended in the city, mainly due to legal procedures.
Nguyen Huong, general director of Dai Phuc Real Estate JSC, said that from the perspective of a real estate business, the good news is that HCMC authorities actively meet up with businesses to find ways to revive stalled projects.
"However, the enterprises are struggling to survive as their projects have been halted for far too long," she said.
Huong said there was great housing demand in HCMC at present and the market was waiting for projects, but the projects were awaiting completion of all required procedures.
"Supply is scarce while demand is increasing, so the market is imbalanced. If no solution is found to unlock supply and develop new housing projects, house and land prices would continue to increase, especially in segments that meet demand of actual users," she added.