No price talks for renewables projects missing FiT deadline: EVN
Wed, September 21, 2022 | 7:00 am GTM+7
Vietnam Electricity (EVN) says it can't negotiate prices with wind and solar power projects that have failed to meet the country's feed-in-tariff (FiT) deadline of November 1, 2021.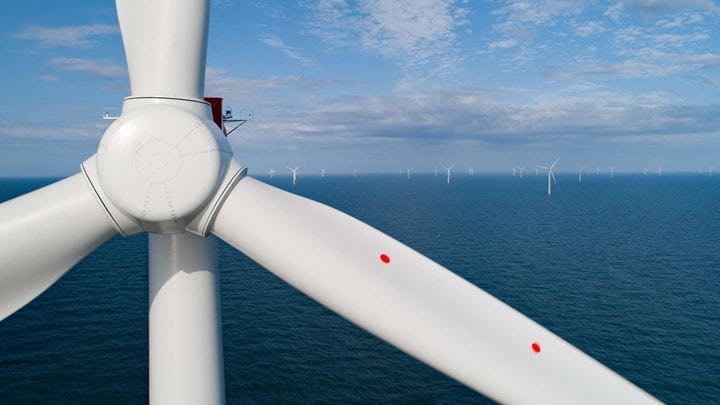 The state-run power utility has explained to the Ministry of Industry and Trade (MoIT) that negotiating power purchase agreements (PPAs) with such renewables projects "is not feasible under Vietnamese conditions."
"Such negotiations will be prolonged because these projects are at different stages," EVN said, adding that the pricing mechanism cannot be retroactive if the PPAs are for large amounts.
The 20-year preferential FiT was 9.35 cents per kWh (Decision 11/2017) and 7.09-8.38 cents per kWh (Decision 13/2020) for solar power projects; and 8.35-9.8 cents per kWh for wind power projects that became operational by November 1, 2021.
The ministry had proposed in July a transitional mechanism for the wind and solar power projects that missed the FiT deadline. Under this proposal, EVN would negotiate purchase prices with investors under the ministry's instructions in order to unlock domestic and international investments in the projects.
EVN has argued that pricing negotiation is not feasible because calculating the average annual output of wind and solar power projects will be more complicated than traditional power plants. Moreover, it is not clear which agency will be responsible for data accuracy, it said.
In addition, negotiations based on the total investment and the average power output declared by the investor would generate problems that EVN might not be able to explain. For example, projects located next to each other might get different prices, or projects that begun commercial operations earlier get lower prices.
Another reason is that most countries have shifted to a bidding mechanism after their FiT schemes were over.
As a bidding mechanism is not available in Vietnam, the utility suggested that these projects should be allowed to join the electricity market and unlock their investment with spot prices that are not higher than MoIT-set limits.
For the long term, EVN proposed a two-step bidding mechanism. First, select an investor based on the Law on Investment, with deadline for project implemenation. If the investor fails to meet the deadline, authorities have the right to allocate it to another investor.
In the second step, the investor can choose to join the electricity market or bid to sign a PPA and develop the project. MoIT would be the decision maker in such bids.
Many wind and solar power projects that were developed with an aim of benefitting from the incentives but missed the deadline are yet to have their electricity prices determined despite investments of hundreds of millions of U.S. dollars.
Currently, 62 wind power projects with a total capacity of nearly 3,480 MW have signed power purchase contracts with EVN, but are yet to have purchase prices fixed as they failed to meet the incentive deadline.
Five solar power projects or project components with a total capacity of 452.62 MW are also awaiting determination of electricity prices. In addition, a number of renewable energy projects are still being developed.
EVN data shows Vietnam's total capacity of operational wind and solar projects accounts for nearly 27% of the total installed capacity, including 16,545 megawatts of ground and roof solar power, and 4,126 MW of wind power.
Vietnam's power system generated 181.92 billion kWh in the first eight months of 2022, up 5% year-on-year, according to EVN data.

In the period, coal-fired power accounted for the biggest portion of electricity generated at 71.67 billion kWh, or 39.4%. Other sources included hydropower - 63.25 billion kWh, or 34.8%; renewable energy - 24.95 billion kWh, or 13.7%; gas-fired power - 19.67 billion kWh, or 10.8%; and imported electricity - 1.91 billion kWh, or 1%.