Record high 100,000 plus new firms registered in 8 months
Sun, August 28, 2022 | 8:28 am GTM+7
Almost 150,000 enterprises joined or rejoined the market in Vietnam in the first eight months of the year, up 31% year-on-year.
Of this, 101,325 were newly-established companies, a 24.2% increase and a record-high for the first eight months of a year, according to the Business Registration Management Agency.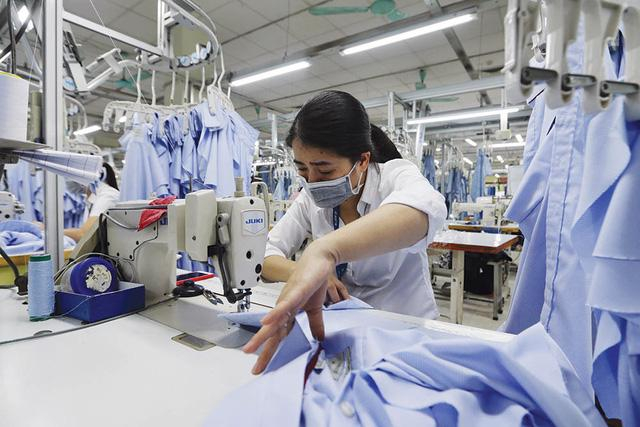 Of the total registered capital of VND3,638 trillion ($155.4 billion), VND1,136 trillion belonged to the newly-established companies, up 0.3% year-on-year, and VND2,502 trillion was additional capital for already operational firms, a 62.6% rise.
That up to 35,000 enterprises registered to have their capital expanded by VND2,502 trillion ($106.9 billion) indicates companies have seen business opportunities and expanded to cash in on the market, the agency said.
Among the newly-established companies, those in the accommodation, food and drink services sector grew 50.8%, followed by job services, travel services, machine and equipment leasing.
The number of companies resuming operations in the eight-month period soared 48.3% year-on-year to 48,126. On the other hand, 104,317 enterprises stopped operations, up 22%.
While the overall figures are positive, the Covid-19 pandemic has undermined the strength of companies and stifled cash flows of many, the authority added.
The World Bank in early August revised up Vietnam's GDP prediction to 7.5% for this year, much higher than the forecast of 5.8% in early June as "economic activity continues to normalize." Growth drivers are expected to pivot from external to domestic demand, and from manufacturing to services, it said.
Investment management firm VinaCapital expects Vietnam's GDP to grow at least 10% in the third quarter and 7.5% the whole year.
The Vietnamese economy has rebounded swiftly, expanding by 5.2% in Q4/2021, 5.1% in Q1/2022, and 7.7% in Q2/2022.