US inflation data deflates VN-Index
Wed, September 14, 2022 | 6:16 pm GTM+7
Vietnam's benchmark VN-Index dropped almost eight points Wednesday as global markets reacted badly to the latest U.S. inflation data.
The index, which represents the Ho Chi Minh Stock Exchange (HoSE), closed at around 1,240 points, 7.6 points lower than Tuesday and the second decrease in a row.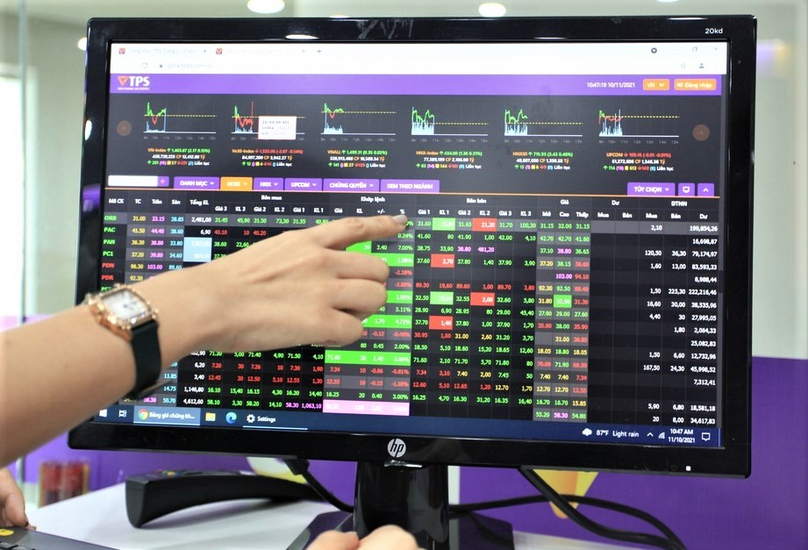 The VN-30 basket, which comprises 30 largest capped stocks on the HoSE, saw 24 tickers drop. Trading on the exchange increased 12.57% over the previous session to VND14.35 trillion ($608 million), with 608 million shares changing hands.
Topping the trading value was HPG of the Hoa Phat Group with VND635 billion ($26.91 million), followed by SSI, HAG, VPB, and VND of Saigon Securities Inc., Hoang Anh Gia Lai JSC, VPBank, and securities firm VNDirect, respectively.
On Wednesday, foreign investors were net sellers on the HoSE by VND54.03 billion ($2.29 million). They focused primarily on HPG, SSI, PVD (Petrovietnam Drilling & Well Services Corp.) and VCB of Vietcombank.
Global markets steadied early Wednesday after US stocks logged their worst day since June 2020, plunging on news that inflation in August was higher than expected, according to CNN.
Shares in Europe were mixed. Germany's DAX (DAX) dropped 0.2% in early trading, while France's CAC 40 (CAC40) was flat. The FTSE 100 (UKX) in London was 0.7% lower, while Italy's benchmark index rose 0.7%.