Vietnam can become world's major data center market: Cushman & Wakefield
Fri, September 16, 2022 | 4:14 pm GTM+7
Vietnam can become a major global data center market given the country's political stability, absence of terrorism and low incidence of natural disasters, according to Cushman & Wakefield.
"With political stability, the absence of terrorism and low incidence of natural disasters, such as earthquakes, Vietnam has the necessary attributes to be a major data center market," the consulting firm's CEO Trang Bui said in a report released Friday.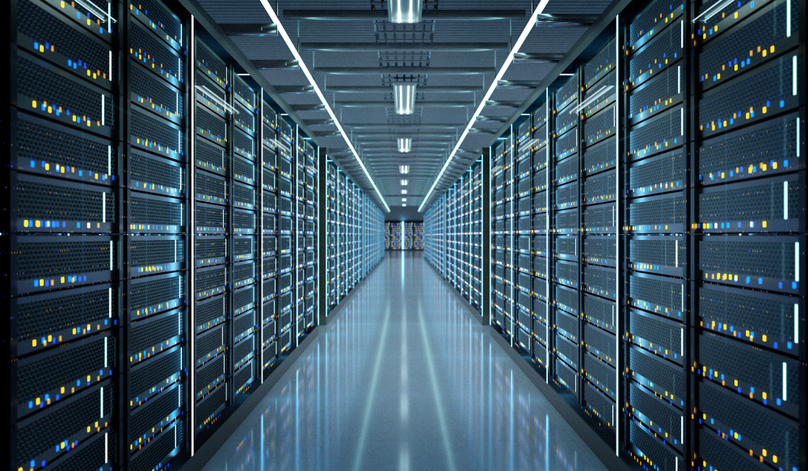 The report noted that the Asia Pacific (APAC) data center market is one with a top development pace and is set to become the largest in the world over the next decade.
Vietnam currently runs about 27 data centers of various sizes and qualities in major cities. Overall, the market is estimated at about 45 megawatts, in terms of power supply to run the centers, Cushman & Wakefield data shows.
Local telecommunication giants account 80% of data centers in Vietnam. Notable names are VNPT IDC with seven facilities, Vietnam IDC with five facilities, FPT Telecom with four facilities, and others.
Some other names include CMC Telecom, KDDI Corporation, Hitachi Asia (Vietnam), Hewlett Packard Enterprise, SAP Vietnam, IBM Vietnam Company, Microsoft Vietnam and Amazon Web Services Vietnam.
Major end users include IT, telecom, government, banking, financial services, insurance, healthcare and others.
Data centers use up massive energy and release high carbon emissions during their operation. Carbon emissions among data centers account for 3.7% of total greenhouse gas emissions, above aviation (2.4%), shipping (2.3%), and rice cultivation (1.5%), according to the report.
Amid the trend of digitalization in all sectors, like banking, communications, media, the demand for data centers can only go up. As a result, more efficient energy usage is necessary to reduce the carbon footprint, Trang Bui wrote.
A 13,000 square meter data center, that owner CMC Corporation claimed the "most modern and safest in Vietnam" with a total investment of VND1.5 trillion ($64 million), was inaugurated in Ho Chi Minh City in mid August.
Located at Tan Thuan Export Processing Zone in District 7, the CMC Data Center Tan Thuan (CMC Tan Thuan) was invested by CMC Corporation, a leading IT corporation in Vietnam, and designed by Singapore-based B-Barcelona Consulting which also provided architectural and engineering consultancy.
With a scale of 1,200 racks, CMC Tan Thuan will mainly cater to data-driven customers like those in the finance and banking sector, cloud service providers, and enterprises that require a stable and reliable digital infrastructure.
In late August, Viettel IDC, the IT infrastructure developer under military-run telco giant Viettel, secured a loan facility of VND400 billion ($17 million) from HSBC Vietnam to build a data center in Hanoi.
In April, Viettel announced it would build a data center in HCMC, aiming to invest VND6 trillion ($261 million) in the project described as the nation's largest. The outlying districts of Cu Chi and Hoc Mon have been selected to house the project, but the state-run group has not unveiled project specifications or timelines.
In May 2020, another IT major, FPT Group, began to develop a data center in HCMC's District 9. The eight-level center was built on an area of 10,000 square meters, providing 3,600 racks.
It was considered Vietnam's largest data center at that time and was set for completion by the first quarter of 2021. However, construction has not been finished and FPT has not updated project timelines.