Vietnam imports 78,026 vehicles in 7 months, down 18.2%
Fri, September 2, 2022 | 10:04 am GTM+7
Vietnam imported 78,026 completely built unit (CBU) vehicles in the first seven months, down 18.2% year-on-year, according to Vietnam Customs.
The imported vehicles included 60,993 passenger cars of up to nine seats, down 5.9%; 103 passenger cars of over nine seats, down 45%; 10,687 trucks, down 51%; and 6,243 other vehicles, down 26%.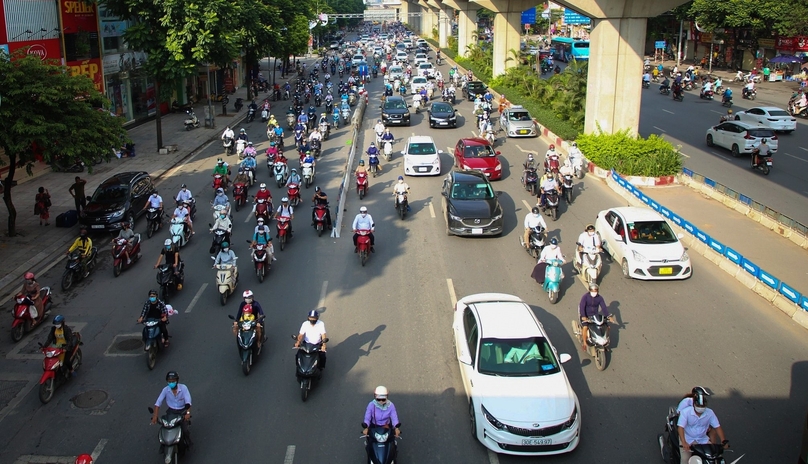 In July, Vietnam imported 14,360 CBU vehicles, up 11.3%, worth $299.5 million. They included 11,962 passenger cars of up to nine seats, 1,702 trucks, and 696 others.
The four biggest suppliers to Vietnam in July included Indonesia with 7,825 units, Thailand with 4,371, China with 1,281, and the U.S. with 294. In total, the four nations provided 13,771 CBU vehicles to Vietnam, or 96% of the total.
Vietnam Automobile Manufacturers' Association (VAMA) had reported that its members, which do not include VinFast and Hyundai, sold 232,094 vehicles in the first seven months of the year, up 39% year-on-year.
Association members sold 30,254 vehicles in July alone, up 20% over June and 88% year-on-year. VAMA attributed the 88% rise to the fact that Vietnam was experiencing a Covid-19 outbreak at that time.
Hyundai Thanh Cong, the sole retailer of Hyundai vehicles in Vietnam; and VinFast, the automobile manufacturing arm of conglomerate Vingroup JSC, sold 5,792 and 2,137 vehicles in July, respectively.
Total July sales of VAMA, Hyundai and VinFast grew 19.6% over June at 38,183 vehicles.