Vietnam's Lilama secures deal with German firm to facilitate US hydrogen facility
Thu, September 22, 2022 | 5:16 pm GTM+7
Vietnamese industrial engineering company Lilama has signed an agreement with Germany's Thyssenkrupp Nucera to make two large-scale water electrolysis standard modules for a green liquid hydrogen factory in the U.S.
Under the contract, Lilama has 10 months to make the modules, each 20 megawatts, and ship the system after testing it from Hai Phong port in northern Vietnam.
The Vietnamese firm did not disclose the contract value but stressed that the deal would enable it to gain valuable experience in spreading its business to green power generation projects like green liquid hydrogen, a future source of power.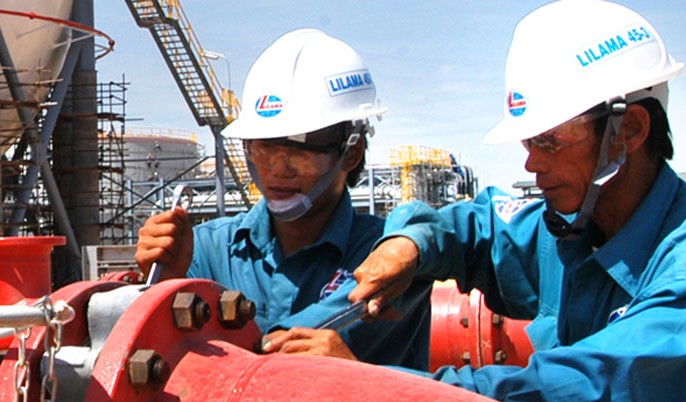 Thyssenkrupp Nucera is part of Thyssenkrupp, a multinational conglomerate with a focus on industrial engineering. In April, Thyssenkrupp Nucera announced that Air Products, an American international corporation whose principal business is selling gases and chemicals for industrial uses, awarded it the supply of their alkaline water electrolysis technology for a 10-ton per day facility to produce green liquid hydrogen in Casa Grande, Arizona.
According to Thyssenkrupp Nucera, project activities have been initiated and the facility is expected to be on stream in 2023.
"The gaseous hydrogen will be converted to liquid hydrogen using Air Products' proprietary technology. The production site will also include a terminal for Air Products to distribute the product for the mobility market in California and other locations in the U.S.," the German firm said in its April announcement.
"This second joint project with our strategic partner Air Products signed within the last few months shows that the fast implementation of sector coupling needs sustainable, long-term partnerships and a new understanding of how to co-develop business cases and projects together," Thyssenkrupp Nucera CEO Denis Krude said in the release.
The U.S. plays a crucial role in its hydrogen business strategy, Krude said, adding that with a local office in Houston, Texas, the firm was building its company organization as a globally operating network.