Circular economy helps businesses optimize value chains: Vinamilk executive
Sat, September 17, 2022 | 8:07 am GTM+7
Developing circular economy is critical to businesses as it helps them optimize their value chains, says an executive from Vinamilk, the largest dairy company in Vietnam.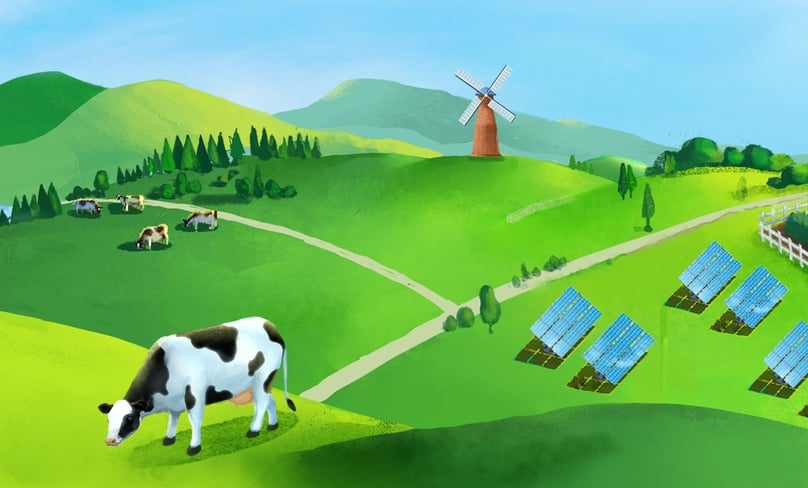 Nguyen Quoc Khanh, executive director of research & development at Vinamilk, shared the view in a talk with The Investor.
The EU defines that a circular economy aims to maintain the value of products, materials and resources for as long as possible by returning them into the product cycle at the end of their use, while minimising the generation of waste. The fewer products we discard, the fewer materials we extract, the better our environment is, according to him.
Khanh said Vinamilk's circular economy and value chain development started from investing in environmentally friendly technology, minimizing the amount of raw materials used, and harmonizing benefits with other stakeholders…to R&D and sustainable livestock farming and clean production. Vinamilk's factories do not use BO oil and FO oil-fired boilers, reduce waste, and optimize value chains.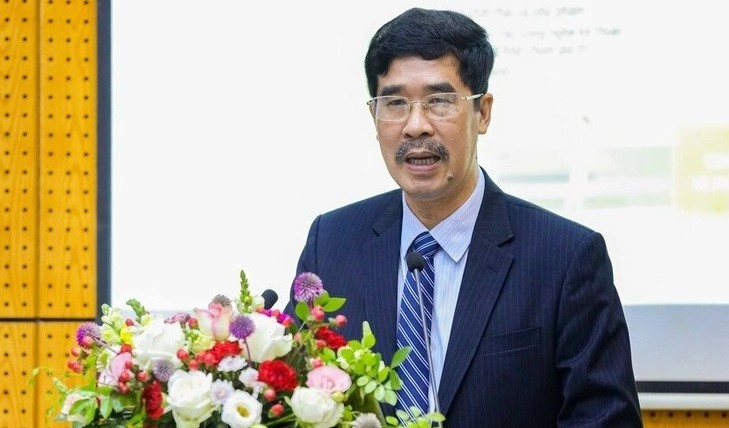 He also emphasized the importance of applying AI technology in the goods distribution process, minimizing excess costs and energy used inefficiently during the distribution process.
Regarding waste management, Vinamilk has always been looking for solutions to minimize adverse impacts on the environment and effectively use resources to minimize waste discharged into the environment, Khanh said, citing that all of the company's waste is classified, collected and delivered to contractors for transportation and treatment and 100% of wastewater from production activities meets standards before being discharged into the environment.
In addition, the biogas system is used in Vinamilk farms, thus reducing emissions and greenhouse gases into the environment.
Thanks to these efforts, Vinamilk has reduced the amount of plastic used by 9% and saved 968,412 kg of plastic materials.
However, in the implementation process, the Vinamilk official said the firm still faced a lot of difficulties such as high costs, consumers refusing to pay additional costs if any, and an incomplete optimization process for application of circular economy.
Therefore, the company recommends authorities increase activities to raise awareness of circular economy, especially among children. The government should promptly issue green policies and specific regulations to promote circular economy development.
Vinamilk is promoting communication campaigns for consumers' increasing awareness of environmental protection, reducing the demand for plastic packaging, and coordinating with other parties to improve the capacity of collecting and recycling plastic packaging, according to Khanh.
In addition to the farms owned by Vinamilk, linked farms and farmer households will be encouraged to apply the circular economy model, he added.
Vinamilk, listed on the HCM Securities Exchange (HoSE) as VNM, has a brand value of $2.8 billion, up 18% over 2021, and ranks sixth among the top 10 most valuable milk brands in the world, according to the world's leading brand valuation company Brand Finance.
It has also been placed 24th among the top 100 most valuable and strongest food, dairy and non-alcoholic beverage brands.
In the first half of the year, the dairy firm's consolidated revenue and after-tax profit reached VND28.8 trillion ($1.23 billion) and VND4.38 trillion ($187.8 million), almost flat and down 20% compared to the same period last year, respectively.