HCMC vice chairman reprimanded
Mon, September 19, 2022 | 11:04 pm GTM+7
Vo Van Hoan, Vice Chairman of Ho Chi Minh City People's Committee, was reprimanded Monday for work violations and shortcomings.
The disciplinary decision was signed by acting Deputy Prime Minister Pham Binh Minh following the Central Inspection Committee's decision on disciplinary action against Hoan.
Vo Van Hoan, 57, has been HCMC's Vice Chairman since May 2019, in charge of economic affairs.
In June, the Central Inspection Committee reprimanded Hoan, HCMC's Vice Chairman, former Secretary of the city's Party Committee, and former chief of the city People's Committee office.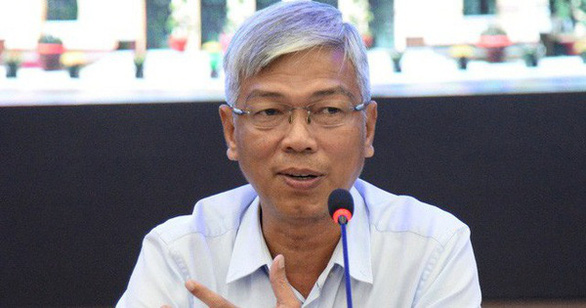 The Central Inspection Committee found that the Party leaders of the HCMC people's committee had violated the principle of democratic centralism and working regulations; lacked responsibility; showed loose leadership and direction.
As a result, the people's committee, many organizations and individuals had violated the Party's regulations and the State's laws on financial and state asset management.
Many Party organizations and Party members were disciplined, with some key city leaders handled as criminals.
"The above violations have caused serious consequences that are difficult to remedy, leading to a great loss of state property and budget, causing frustration in society, and adversely affecting the reputation of the Party organizations and the local government."