Israel's IceCure expands to Vietnam medical device market
Tue, August 30, 2022 | 3:58 pm GTM+7
Israeli medical device maker IceCure Medical Ltd. will tap into Vietnam's high-potential market, boasting a population of nearly 100 million.
IceCure, listed on the NASDAQ stock exchange in the U.S. as ICCM, has submitted a regulatory filing with Vietnam's Ministry of Health for its ProSense System and accessories, the company said Monday.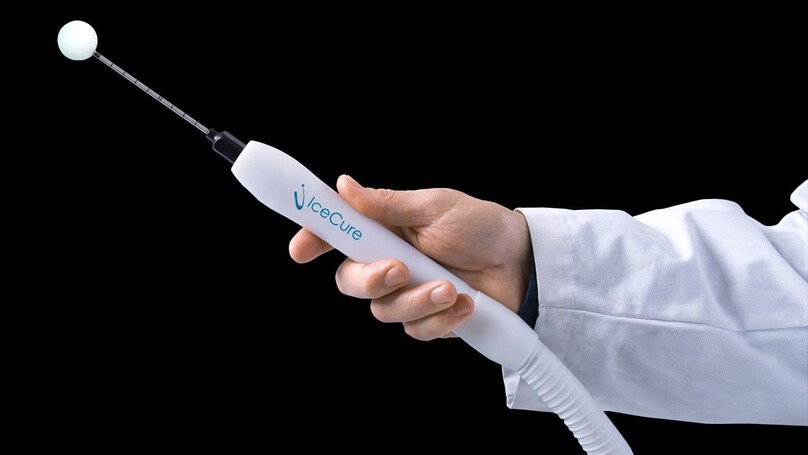 The system is used to destroy tumors by freezing as an alternative to surgical tumor removal, the firm said. The ProSense application covers indications including benign and malignant breast tumors, benign and malignant lung tumors, benign and malignant liver tumors, kidney cancer, ablation of cancerous or malignant tissue, musculoskeletal tumors, and other indications.
"Asia is a significant market for ProSense and Vietnam is one of the fastest growing healthcare markets in the region," IceCure CEO Eyal Shamir said in a release.
"Having started the regulatory process in Vietnam, we anticipate high interest from potential distributors in the country. This comes on the heels of our recent successes in the region with Shanghai Medtronic Zhikang Medical Devices Co. Ltd. in China and Terumo in Japan, Singapore, and Thailand," Shamir added.
Vietnam's medical device market was valued at $1.4 billion in 2019 and was projected to grow 10% annually through 2024, according to the U.S. Department of Commerce, with overall healthcare expenditures in the country totaling $17 billion, IceCure said.
Liver, lung, and breast cancer were the three most prevalent cancers in Vietnam in 2020, the World Health Organization reported.
The domestic medical device market, which is growing annually at more than 18%, relies heavily on imports, representing significant opportunities for foreign businesses, said Hua Phu Doan, deputy chairman of the Ho Chi Minh City Medical Equipment Association.
He spoke of the opportunities while delivering an opening speech at the 20th International Medical, Hospital & Pharmaceutical Exhibition in HCMC on August 11.
The market is now worth $1.5 billion, up from $1.1 billion in 2017, while domestic manufacturers mainly produce basic devices, meeting only 10% of demand and leaving the remaining 90% to imports, Doan said.
The number of foreign manufacturers in Vietnam remains modest due to the lack of development of supporting industries and the absence of an industrial cluster in this sector, he explained.