More foreign firms eye chip component projects in Vietnam
Wed, September 14, 2022 | 3:22 pm GTM+7
Vietnam is attracting attention of foreign companies as a destination for producing chip components amid a global shortage of this critical part in automobile and electronics manufacturing.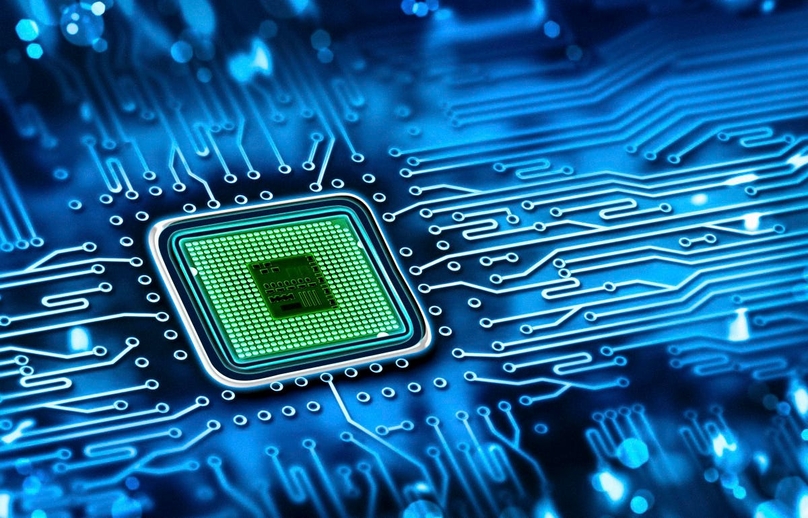 In a meeting with Hanoi leaders Tuesday, the Sein I&D Vietnam CEO said the South Korean firm was eyeing building a microchip factory in Hanoi. Microchip is a tiny wafer of semiconducting material used to make an integrated circuit.
Kim Jung In told Hanoi Chairman Tran Sy Thanh that semiconductor production is a strength of South Korea while Hanoi is a good destination for investment in making this item, given its planning until 2030 with vision until 2050 to develop the city as a center with satellite, smart urban areas.
He said Hanoi should further ease its procedures and create favorable conditions for high-tech South Korean startups to set up shop in Vietnam. Sein I&D Vietnam operates in finance, development investment and fund areas.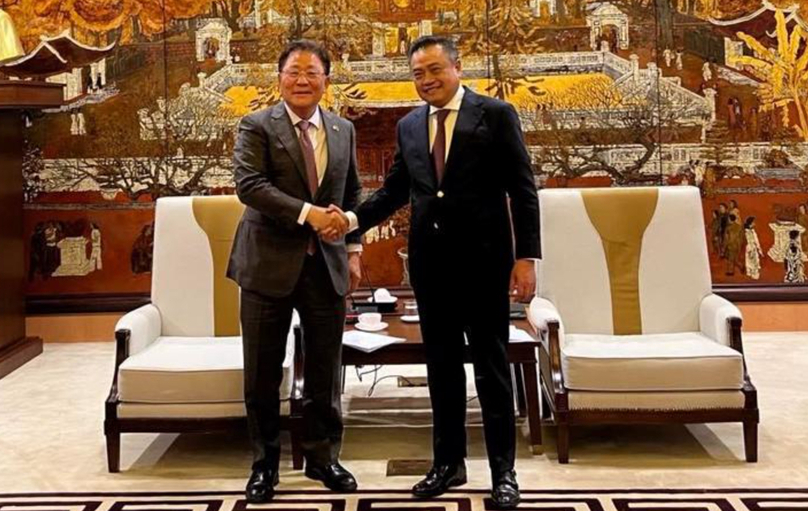 Korean giant Samsung Electronics is also preparing for the trial production of a flip-chip ball grid array in Vietnam, with commercial production slated to begin next July at its factory in Thai Nguyen province.
This information was revealed during a meeting in Hanoi between Roh Tae-moon, president and head of smartphone business of Samsung Electronics, and Prime Minister Pham Minh Chinh on August 5.
Flip-chip BGA is a mid-cost, high-performance, semiconductor packaging solution that utilizes controlled collapse chip connection technology, also known as flip-chip, for its die to substrate interconnection.
Synopsys, Inc. is re-directing its operations to avoid a China-U.S. tech war by moving part of its engineer training venture to Vietnam. The U.S. chip software firm and Ho Chi Minh City's Saigon Hi-tech Park (SHTP) signed a memorandum of understanding on June 25 for Synopsys to support chip design training in Vietnam.
U.S.-based Amkor Technology Inc., a global semiconductor product packaging and test services provider, said it was investing as much as $1.6 billion until 2035 to build a state-of-the-art facility in Bac Ninh province, northern Vietnam as an important part of the American corporation's worldwide network.
In a meeting with Oh Hyung Kwon, Qualcomm senior vice president and president of Asia-Pacific, in late August, Vietnam's Deputy Minister of Information and Communications Pham Duc Long said Vietnam was willing to create the best conditions for U.S. wireless technology giant Qualcomm to build chip research, development and testing facilities in the country.
Military-run Viettel, Vietnam's biggest telecom group, is seeking the prime ministerial okay to make chips for domestic and overseas markets.
Viettel metioned its proposal in a meeting with PM Chinh in late August amid the global shortage of chips, which has impacted across-the-board sectors and developed countries boosting chip production for national security.
In response, the Prime Minister ordered Viettel to research and produce chips to assist the country's national digitalisation and development of a digital government, digital economy and digital society.