Vietnam-India cooperation to see breakthroughs in near future: VAFIE chairman
Wed, August 17, 2022 | 10:25 am GTM+7
Vietnam and India consider each other as reliable partners in investment and trade, and their cooperation will see breakthroughs in the near future, says Prof. Nguyen Mai, chairman of the Vietnam's Association of Foreign Invested Enterprises (VAFIE).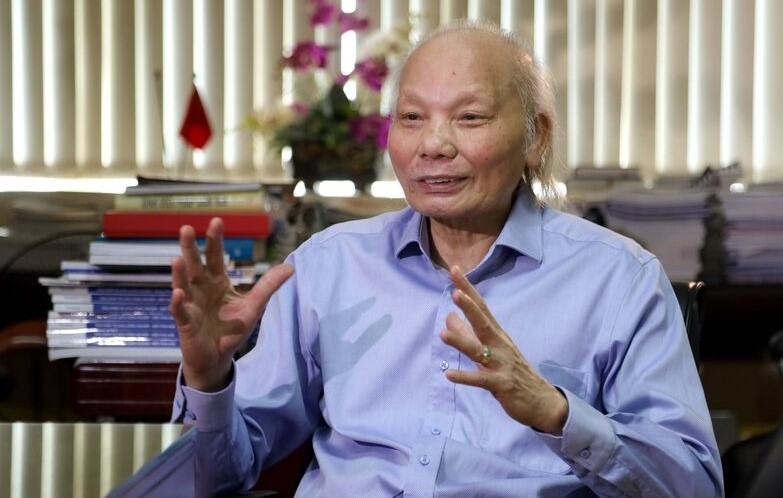 Could you give your assessment of Vietnam-India collaboration over the past time?
India is one of the countries with time-tested, good relations with Vietnam. Right in the war against French colonists, Vietnam and India established bilateral relations that have been developing until today.
Vietnam and India always shared the same views in the period of national liberation. Both countries were colonies, and took advantage of opportunities following World War II to stand up for independence, opening the national liberation movement - one of the major movements of the world in the 50s, 60s, and 70s.
In addition, Vietnam and India have always supported each other, raising a common voice of developing countries at regional and international forums. Bilateral cooperation has seen steady development, especially in trade, investment and tourism.
In particular, Vietnam and India have enjoyed fine cooperation in the field of information technology. The two countries signed an agreement that facilitates India's assistance to Vietnam in this field.
India is a leading country in outsourcing for the U.S., from accounting and tax services to business governance services...I think the cooperation agreements between the two countries will help Vietnam gain a lot of experience to develop its IT industry, thereby going deeper into developed economies like the U.S. and EU.
What do you think about the opinion saying "Cooperation between Vietnam and India is yet to match its potential"?
I completely agree. The objective reason is that India and Vietnam have held different orientations for a long time.
Since Narendra Modi became the Prime Minister of India, the country has attached great importance in luring investment and expanding trade relations. However, India looked more towards Europe, Japan and the U.S.
After successfully attracting investments from these partners, India began to turn to Asia, considering Vietnam as a country that can help it go deeper into and strengthen cooperation with 10 ASEAN economies. I think this was a very important change.
This is also quite similar to Vietnam. In the past 30 years, we have only mentioned India to a moderate extent.
In fact, the EU, U.S., Japan and mainland China are the main trade partners of Vietnam. Meanwhile, Japan, South Korea, Taiwan and Singapore remain our leading investors.
However, Vietnam is now increasingly expanding investment and trade to new countries, especially India.
With firm foundations in politics and diplomacy, I fully believe that, when Vietnam and India regard each other as partners in investment and trade, their cooperation will see breakthroughs in the near future, achieving the goals set by both governments.
What should Vietnam do to further promote its investment cooperation with India?
To realise the potential of the two countries, Vietnam needs to step up the perfection of institutions and improve the governance capability of state employees.
Currently, investors are still worried about administrative procedures when investing in Vietnam. Therefore, in order to attract large corporations not only from India, we must pay more attention to reforming administrative procedures, thus satisfying the requirements of investors in the shortest time.
In particular, Vietnam should build an open, transparent and predictable administrative procedure model so that foreign investors can feel secure when making long-term investments in the country.
In order to adapt to international trends and create an attractive investment environment, Vietnam needs to transform economic and industrial zones into eco-industrial parks and green urban-services industrial zones, ensuring conditions for production and daily life of laborers.
Besides, we must also change the way we work with Indian businesses and carefully study their traditions, culture and procedures.
Therefore, VAFIE is coordinating with the Indian Embassy in Vietnam to organize many seminars on important fields like pharmaceuticals, textiles, energy and smart city development, helping the two sides' businesses learn more about each other as well as share experience and investment opportunities.