Vietnam mulls policy rate hike amid surging U.S. inflation
Thu, September 22, 2022 | 3:04 pm GTM+7
Prime Minister Pham Minh Chinh asked the State Bank on Thursday to consider raising its policy interest rates and deposit rates, while steadying lending rates.
The government leader made this instruction to the central bank (SBV) at a cabinet meeting in Hanoi, following the Fed's latest benchmark rate hike of 0.75 percentage points to curb inflation in the U.S.
Chinh called on domestic banks to keep their lending rates stable to support the nation's post-pandemic economic recovery, even to cut down rates for loans to some corporate borrowers in the recovery process.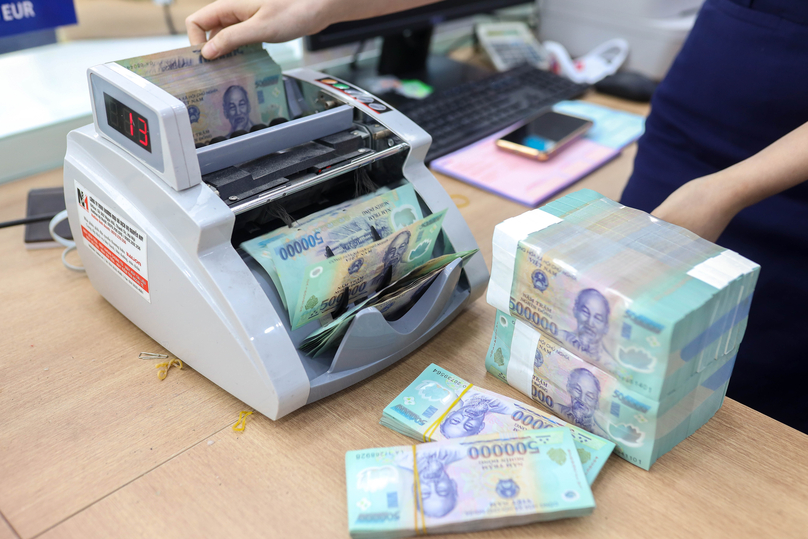 SBV Governor Nguyen Thi Hong said the toughest economic challenge was to curb inflation. She added the central bank would sustain its measures to ensure macroeconomic stability, but such steadiness would not mean "unchanged".
Vietnam's current policy rates are 2.5% for the discount rate and 4.0% for its refinance rate.
At the beginning of September, local banks raised their deposit rates, with the average hike in the range of 0.3-0.6 percentage points per annum, mainly for six- and nine-month terms. The highest hike was one percentage point.
The January-August consumer price index increased by 2.58% year-on-year, but inflation pressure remains heavy. Thus, the SBV would maintain its target on the banking system's credit growth cap at 14% for this year, Deputy Governor Pham Thanh Ha said last week.
The Asian Development Bank said Wednesday that increasing inflation in the U.S. and the EU has heightened inflationary pressure in Vietnam. However, Vietnam's prudent monetary policy and effective price controls, especially for gasoline, should keep inflation in check at 3.8% in 2022 and 4% in 2023, unchanged from the ADB projection made in April's Asian Development Outlook. The SBV's inflation target for this year is 4%.