Vietravel Airlines plunges into cargo transport
Fri, September 9, 2022 | 9:18 pm GTM+7
Vietravel Airlines, Vietnam's first carrier operated by a travel agency, will team up with HCMC-headquartered Asean Cargo Gateway to offer air cargo services focused on regional markets.
VUAir Cargo will be a 51-49% joint venture between the two partners.
Vietravel Airlines launched its first commercial flight in January 2021, linking HCMC and Hanoi. In addition to domestic services, it also flies on several international routes, connecting with South Korea, Taiwan, Thailand and Singapore.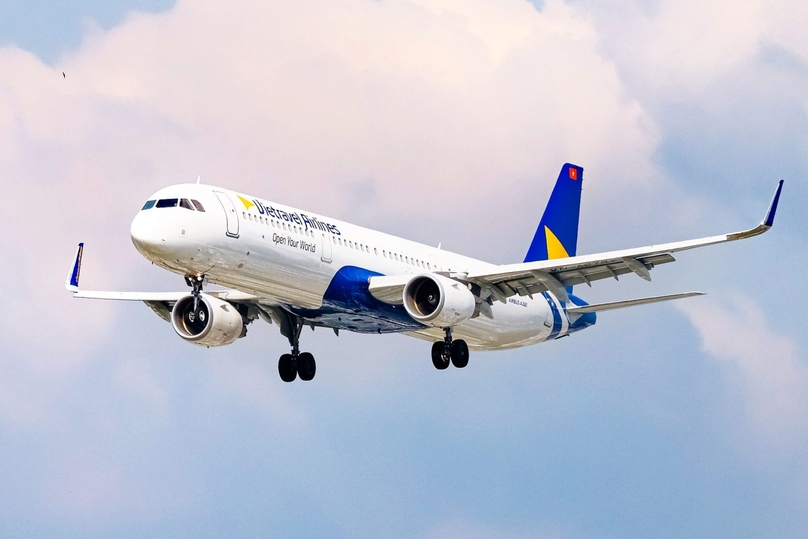 Vietravel Airlines CEO Vu Duc Bien said that the regional air cargo markets still have a lot of room for development, in particular with the current production shift to Southeast Asia from mainland China and Vietnam being a favored destination.
At present, the passenger carrier has a fleet of three A321 aircraft, which will be doubled next year, he said, adding that the fleet expansion would also serve its cargo transport service.
Bien said VUAir Cargo would initially operate a fleet of two to four B737-800F aircraft, with some expansion expected later. The joint venture will focus its services on Vietnam, Malaysia, Indonesia, Thailand, and China.
Vietravel Airlines is the fifth commercial airline in Vietnam.
In the air cargo sector, national flag carrier Vietnam Airlines, seriously hit by the Covid-19 pandemic, has converted some passenger planes into cargo aircraft. It has also mentioned its interest in building a cargo fleet.
Imex Pan Pacific Group chairman Johnathan Hanh Nguyen has said they are in the final steps to launching IPP Air Cargo as Vietnam's first cargo airline. He expects it to start operations this November after being fully licensed.