Hoa Binh Construction Group seeks $13 bln from foreign markets by 2032
Fri, August 26, 2022 | 9:51 am GTM+7
Hoa Binh Construction Group, Vietnam's leading construction contractor, aims at a revenue of $19 billion in 2032 at the current exchange rate, of which $13 billion would come from foreign markets.
"Profit is expected to reach 5% of that revenue - a common rate in the construction industry in developed markets like Australia, Canada and the U.S," board chairman Le Viet Hai told the company's extraordinary general meeting on Wednesday.
"The size of the world market is very large, currently about $12 trillion, and by 2030 estimated to reach $19 trillion. Therefore, Hoa Binh's figure of $13 billion is not too big and a profit reach of 5% is also modest," he said, adding that the target was set based on the reality of what has been achieved in the company's development history, which is to increase revenue by 25 times in 10 years.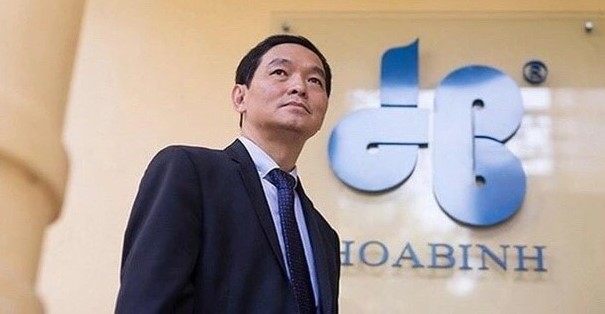 Hai cited increasing prices of input materials, high inflation, foreign investment not surging as expected, and tourism not rebounding to pre-pandemic levels as big difficulties in the domestic market.
"Hoa Binh determines that the way out of such disadvantages is venturing abroad. The company's leadership has been looking for more opportunities in the international market and conducted many business trips to some target markets like Australia, Canada, the U.S. and soon Europe."
In Vietnam, supply is greater than demand, causing contractors to face fierce price competition, while in foreign countries, supply is much lower than demand, he argued. "In Australia, the demand for housing is 1.5 million units, but domestic contractors cannot meet construction progress due to various reasons, with some companies even going bankrupt."
David Martin Ruiz, director of Overseas Market Construction of Hoa Binh, said: "Four target markets are Canada, Australia, the U.S., Europe. These markets have a good business environment, high housing growth and especially, very high construction prices."
Ruiz expects high construction prices would help revenue and profit from abroad contribute more to Hoa Binh.
Revenue from abroad in 2028 would be equal to 50% of the group's revenue and by 2032, the figure would reach 70%, according to Ruiz.
In the next 10 years, in addition to developing abroad, Hoa Binh aims to implement two industrial park projects, namely Co Chien in Cang Long district, Tra Vinh province, and Tan Ly Dong in Chau Thanh district, Tien Giang province, both in the Mekong Delta.
The group will establish a new legal entity for the wind power segment, with gross profit expected to account for about 10% of its civil construction segment.
Regarding road and bridge infrastructure, after merging with Thang Long 479 Construction Consultancy JSC, company leaders expect revenue in 2022 to soar from VND551 billion to VND1,080 billion ($46 million).
In the first half of the year, Hoa Binh recorded a net revenue and after-tax profit of VND7,063 billion ($301.6 million) and VND60.8 billion ($2.6 million), up 30% and down 10% year-on-year, respectively.
In 2022, the corporation sets a total revenue target and after-tax profit plan of VND17,500 billion ($747 million) and VND350 billion ($14.94 million).
Hoa Binh is listed on the Ho Chi Minh City Stock Exchange as HBC. At the closing session on August 25, HBC shares were priced at VND20,350 ($0.87) per unit.
Hoa Binh is the construction contractor of many large projects with high technical requirements in Vietnam like the Tan Son Nhat International Airport expansion terminal, Boutique Hotels Cocobay Danang, multi-function complex Saigon Center, and five-star Le Meridien Hotel.