Investor interest heats up Vietnam's education sector
Tue, September 13, 2022 | 4:32 pm GTM+7
Vietnam's education sector has been bustling of late with various foreign investors, agencies and schools striking cooperation pacts as well as deals to open new, private school campuses.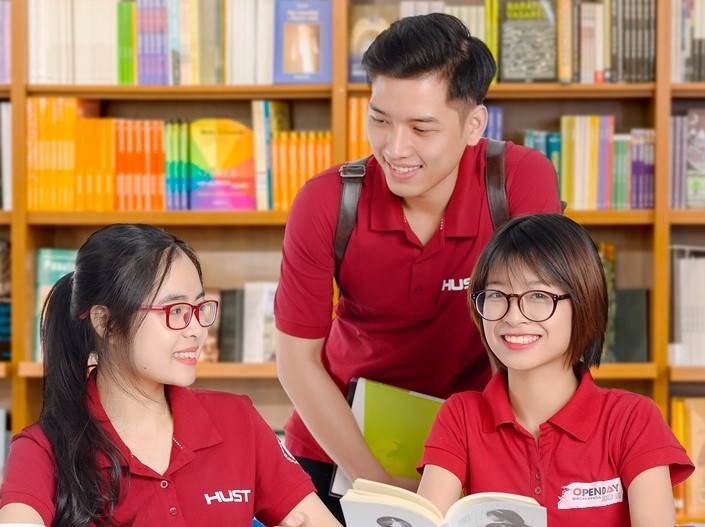 The U.S. Agency for International Development (USAID) announced Monday the signing of its first-ever memorandum of understanding with the Ministry of Education and Training (MOET) to improve the quality of Vietnamese higher education.
The deal builds upon USAID's decade-long cooperation with Vietnam in higher education partnership programs, and expands its support to MOET to advance Vietnam's higher education to be more innovative and competitive, the agency said.
"This first-ever MoU between USAID and MOET marks our ongoing commitment to collaborate on a wide range of higher education partnership programs that will directly support the ministry's ambitious higher education reform goals," USAID Vietnam Mission director Aler Grubbs said at the signing ceremony on September 9 in Hanoi.
Under the MoU, USAID will support the ministry with a new project that will provide direct technical assistance to review and improve higher education policies. Improving policies will advance university autonomy, quality assurance, digital transformation and innovations in key sectors that are critical to Vietnam's continued economic growth and development, the agency said.
New state-of-the-art school
Dwight Schools, an American firm with a global network of International Baccalaureate (IB) world schools, is working with Vietnamese conglomerate Bitexco to open a Hanoi campus next August.
The partnership, launched last August, adds education into Bitexco's ecosystem, which currently includes real estate, infrastructure development, financial investment, hospitality, renewable energy, oil and gas, telecommunications, and mineral water production.
Dwight School Hanoi, for students from preschool to grade 12, will be situated on a state-of-the-art 35,000-square meter campus in the Bitexco-built Manor Central Park, a new residential development in central Hanoi.
Another HCMC-based business, the Nguyen Hoang Group, which is a leading educational services provider in Vietnam, signed a deal in August with the HSBC Bank Vietnam on a financing package for the expansion and construction of selected educational projects across Vietnam.
The funding is from the Female Entrepreneur Fund of HSBC Group, but the deal's value has been kept confidential.
In June 2021, Standard Chartered Bank Singapore had successfully arranged a $150 million offshore syndicated loan facility for the closely-held group.
The financing coincided with the time global American investment giant KKR invested $100 million in Hanoi-based EQuest, also one of the country's major educational service providers. Together with the KKR investment, Annabelle Vultee, former China chief operating officer of EF Education First, has joined EQuest's board of directors.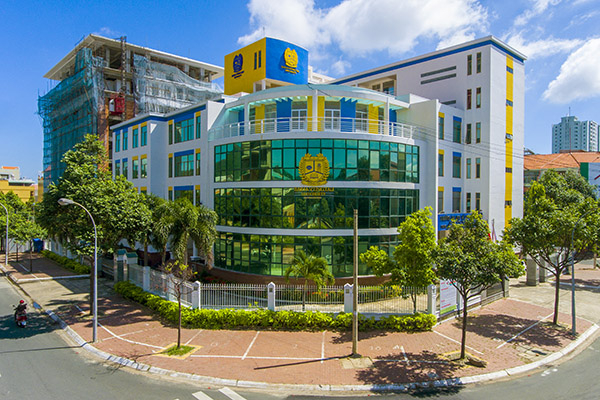 Vietnamese edtech (education technology) startup EDUPIA announced last week a $14 million Series A fundraising round led by Jungle Ventures, with participation from Alibaba-backed eWTP Capital, and Vietnam-based venture capital firm ThinkZone Ventures. This brought the total capital raised by the company since its inception to $16 million.
EDUPIA intends to use the fresh round of funding for strengthening its tech stack, hiring across key positions and regional expansion, the company said, adding that its strategy is to focus on products for K12 students.
Also last week, Vietnam-based edtech firm Vuihoc said it has raised $2 million in a bridge funding round led by Ant Group-backed Bace Capital, with participation from Vulpes Ventures, DT&Investment, Colopl Next, and Nextrans.
Vuihoc plans to use the funds for product development and user acquisition purposes, with a target of getting 1 million paid users by 2024. The startup plans to close a series A funding round by the end of this year.
Just weeks earlier, Geniebook, Singapore's largest edtech platform for English, mathematics and science syllabi, announced on August 19 that it was continuing its expansion in Vietnam with a new local office and a renewed mission to foster one million "changemakers" in the market.
Geniebook said that since its establishment in 2019, the startup has achieved impressive revenue growth of over 2,000%, with a fast-growing user base of over 220,000 in Southeast Asia. In Vietnam alone, the company's revenue has grown three times compared to 2020.
Vietnam is seen as a potential market for edtech development given the high rate of internet users, at about 70% of the country's 100 million population, and a tech-savvy community.
Investment in the education sector has tended to increase steadily over the past decade in Vietnam, according to a report released by the Vietnam National Institute of Educational Sciences (VNIES) this August.
The report said investment in the sector in 2011-2020 accounted for more than 18% of the total state budget expenditure, but was still lower than the set rate of 20%.
At a seminar in Hanoi on August 8 where the report was released, VNIES director Prof. Dr. Le Anh Vinh said Vietnam's primary education has been successful in equipping 5th graders with basic reading, writing and math skills. Specifically, 70-84% of grade 5 students met the minimum standards in mathematics (multiple choice test) and Vietnamese in the 2013-2014 academic year.
However, secondary and high school students failed to maintain this ratio. In the same school year, only 45% of 9th graders met the math standards, with the rate being 53% for English. The rates for 12th graders in the 2014-2015 academic year were 52% and 40%, respectively, he said.
At the undergraduate level, the number of students grew strongly in 2014, decreased slightly in 2018 and bounced back in 2019, Vinh noted. The percentage of university graduates also increased sharply in 2015 and 2016 and declined slightly in 2019.
In 2018, there were more than 108,000 students studying abroad, 3.6% of the national total.