Quang Ninh poised to become new northern industrial hub
Fri, August 26, 2022 | 4:15 pm GTM+7
Quang Ninh province, along the Vietnam-China border and part of the Hanoi-Hai Phong-Quang Ninh development triangle, is emerging as a new production base in northern Vietnam, according to CBRE.
The real estate services firm, at a Quang Ninh investment promotion conference in Ho Chi Minh City on Wednesday, said it had recorded increases in industrial leasing demand in both quantity and scale in the first half of 2022. The year-on-year rise in land was 10%, while the demand for ready-built factories or warehouses upped 7%.
According to CBRE, the average land area required by a tenant in the first half was 9.4 hectares, bigger than last year's average of 9.2 hectares. The H1 average demand for ready-built factories or warehouses was 6,700 square meters, much larger than the 6,100 square meters in 2021.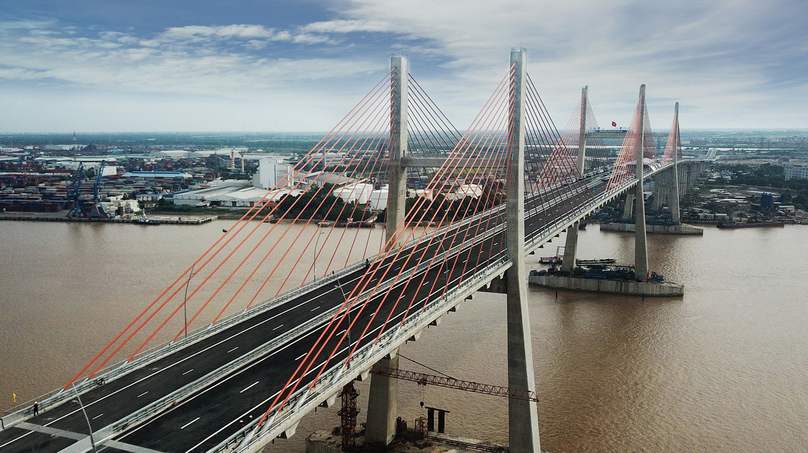 Vietnam attracted more than $14 billion in foreign direct investment (FDI) in the first half, including $6.7 billion to the North and $6.5 billion to the South. CBRE added that the North offered more competitive industrial rents than the South, together with more options for tenants.
Quang Ninh has made inroads into the trend, while its geographic location is attractive to "China plus one" investors, those who want to shift some production out of China, according to CBRE.
At the conference, Quang Ninh authorities presented the investment certificate for the Core5 Quang Ninh project at DEEP C Quang Ninh Industrial Zone. The $23.9 million project, developed by Indochina Kajima, a joint venture between Vietnam's Indochina Capital and Japan's Kajima Corp., will build factories and warehouses of international standard for lease.
Five days prior, Indochina Kajima's industrial property platform Core5 Vietnam started work on the Core5 Hai Phong at Deep C2 Industrial Zone in Hai Phong city, also part of the Hanoi-Hai Phong-Quang Ninh development triangle. The project will also provide factories and warehouses of international standard for lease.
Currently, Quang Ninh is focusing on high-tech sectors like automobile and electronics manufacturing. To attract investors, the province prioritizes infrastructure development, including building an expressway running across the province to Mong Cai Border Gate on the Vietnam-China border. The expressway's last section, from Van Don town to Mong Cai, will open to traffic on September 2.
This means the northern development triangle offers full transport links - by road, air, and sea. Besides linking Hanoi and Hai Phong, Quang Ninh offers convenient connection to southern China.
Currently, Belgian developer DEEP C is building two large-scaled industrial parks namely Bac Tien Phong and Nam Tien Phong here, with the latter better known as DEEP C Quang Ninh.
Seaports under construction in DEEP C Quang Ninh will directly link with Lach Huyen deep-water seaport in Hai Phong through Chanh River, where a dredging project is ongoing. These seaport-industrial park complexes will help reduce inland transportation costs, and promote logistics development in the region, thus making Quang Ninh province more attractive to investors.
Chau Thanh Hung, deputy head of the Quang Ninh Economic Zone Management Board, said his province's administration has so far licensed 10 industrial infrastructure projects inside eight IPs.
He added Nam Tien Phong and Bac Tien Phong (aka DEEP C Quang Ninh) are the two IPs provided with the best incentives and with room for improvement, both located in an area in Quang Yen district with favorable conditions in terms of traffic connection by road, sea, and air.