$2.8 bln thermal power plant inaugurated in central Vietnam
Sun, August 28, 2022 | 10:40 pm GTM+7
The foreign-invested Nghi Son 2 thermal power plant in Thanh Hoa province was inaugurated Sunday after four years of construction.
Korea Electric Power Corp. (Kepco) contributed half of the 1,200MW project investment, while Japanese firms Marubeni and Tohoku Electric Power pitched in with 40% and 10%, respectively.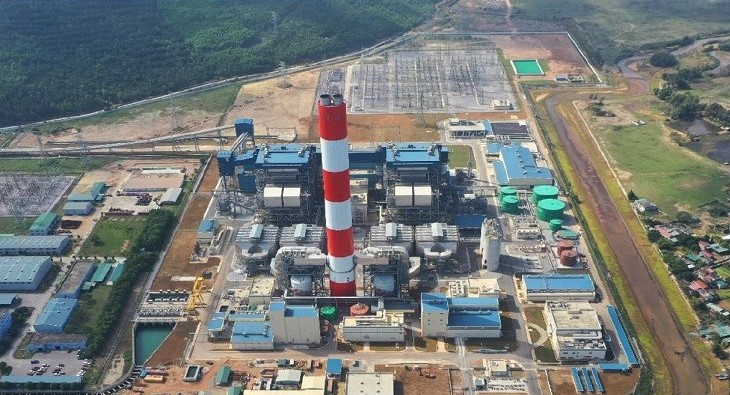 Construction of the project in Nghi Son Economic Zone, with Doosan as the EPC (engineering, procurement and construction) contractor, began in 2018.
This economic zone is also home to the $9-billion Nghi Son refinery and petrochemical complex, one of Vietnam's two operational oil refineries.
Hirohide Sagara, chairman and general director of the Nghi Son 2 plant, said it was among the few thermal power projects in Vietnam that uses ultra-supercritical technology (USC).
"The plant is fuel efficient, with emissions minimized to meet Vietnamese and international standards. That will contribute to the implementation of Vietnam's goal to achieve net-zero emissions by 2050," he said.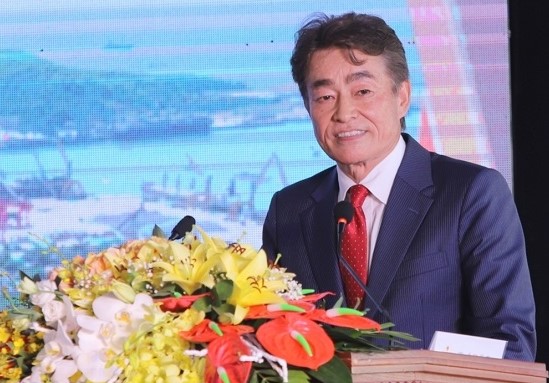 As a build-operate-transfer (BOT) project, the plant will be transferred to state utility Vietnam Electricity (EVN) 25 years after operation.
The new facility, with two 600MW generators, and the operational 600MW Nghi Son 1 power plant are part of the Nghi Son Power Center.
Speaking at the inauguration ceremony, Deputy Prime Minister Le Van Thanh said Nghi Son 2 will be a driving force for the Nghi Son Economic Zone, providing electricity for the north-central region and northern localities, thereby contributing to national energy security.
In its latest report on the draft power development plan (PDP) VIII submitted to the government in early August, the Ministry of Industry and Trade proposed that Vietnam should reduce thermal power production by 14,120 MW and boost renewable energy and liquefied natural gas (LNG)-fired power to achieve its zero emissions target.
It said the PDP VIII for the period 2021-2030, with a vision to 2045, should see coal-fired power be reduced to 37,467 MW, or 25-31% of total capacity by 2030, and about 10% by 2045. The ministry suggested no new coal-fired power plants be approved after 2030, and some coal-fueled projects are converted to using LNG.